As the first airline in the world, Finnair plans to introduce onboard the world´s largest online payment platform Alipay. Finnair will trial the application on its route between Helsinki and Shanghai as of January 27.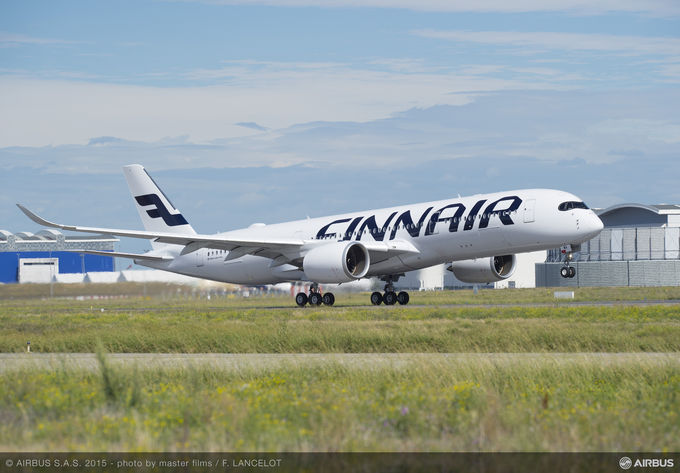 Finnair is partnering with Finland´s leading e-payment platform ePassi to offer Alipay as an official payment method onboard flights connecting Shanghai and Helsinki. In addition, the Finnair lounge in the non-Schengen area at Helsinki Airport will also accept Alipay. Customers will be able to make payments for inflight purchases such as tax free items or buy themselves an Economy Comfort seat through the app by scanning a QR code.
"Taking advantage of the opportunities provided by digitalization is an integral part of Finnair's accelerated growth strategy," says Katri Harra-Salonen, Finnair's Chief Digital Officer. "The introduction of Alipay onboard is part of our commitment to continuously develop a better travel experience for our customers and to enhance the customer experience with digital solutions. As the number of travelers grows between Asia and Northern Europe, the need for a familiar and convenient payment platform has never been greater. This new partnership with Alipay will help Chinese travelers to make payments onboard in a very convenient manner, through a system that is both fast and familiar to them."
Alipay, the world´s largest online payment platform and global lifestyle application operated by Ant Financial Services Group, a related company of Alibaba Group, is at the forefront of the cashless world: it has over 450 million active users in China and is used by over 60 % of Chinese people traveling abroad. Helsinki Airport has adopted ePassi-Alipay for some selected shops and sales outlets, which has made payment more convenient for many people passing through.
Alipay will first be made available for a month on a trial basis, and decisions on future rollouts will be made after the trial period.
Finnair´s flights between Helsinki and Shanghai are operated with the Airbus A350. Finnair's entire long-haul fleet will be Wi-Fi enabled in the spring of 2017. Wi-Fi connectivity on board will also bring new opportunities to develop the in-flight customer experience with enhanced shopping and entertainment opportunities.