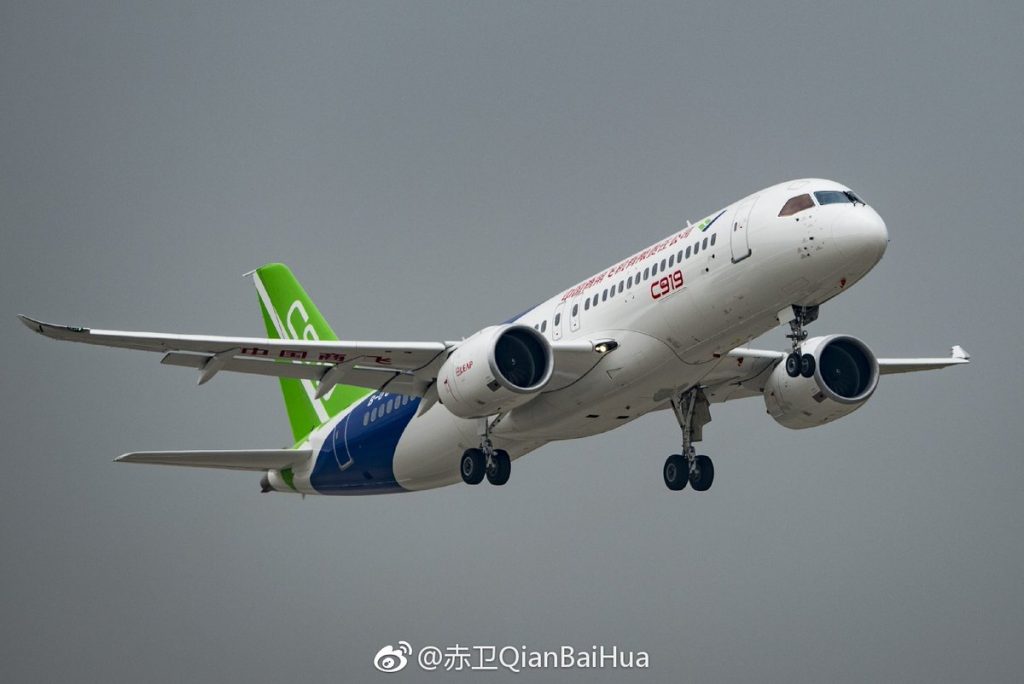 The Comac C919, a single-aisle twin-engine jet with up to 180 seats in an all-economy configuration (thus a direct competitor of the Airbus A320 and Boeing 737 families) has taken to the air for the first time in Shanghai at 1400 local time today.
The first flight was broadcast line on TV channels and Internet, with unprecedented views and audio records from the cockpit during the flight.
The C919, built by the Commercial Aircraft Corporation of China (COMAC), is roughly the size of the Boeing 737 MAX 8 and the Airbus A320neo. Launched nine years ago and now running already three years late, the C919 will enter into service in 2020, first on Chinese domestic flights.
The Chinese aeroplane features modern avionics and other aircraft systems supplied by major Western suppliers, including General Electric, Honeywell, United Technologies and Rockwell Collins. And it has new generation LEAP engines from CFM International, the same ones that power the 737 MAX and A320neo.
Picture above © Global Times