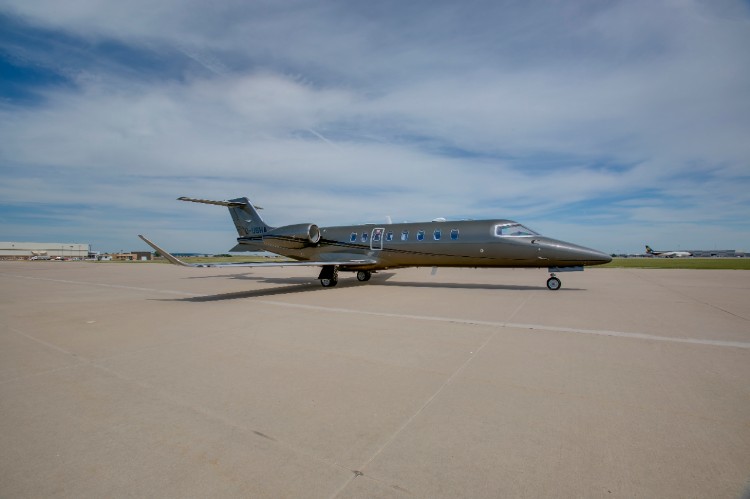 Bombardier to further expand presence of itsLearjet aircraft in Europe
Learjet 75 aircraft deliver exceptional and unmatched performance
Bombardier Business Aircraft announced today that Zenith Aviation, Britain's leading bespoke charter service provider, will take delivery of two brand new Learjet 75 aircraft.
"We are delighted to be once again working with Bombardier and welcoming the Learjet 75 aircraft into our fleet – the Learjet brand is synonymous with our facility at London Biggin Hill," said Stuart Mulholland, Managing Director of Zenith Aviation Ltd. "Having seen the firstLearjet 45 aircraft arrive over 17 years ago, we are now very much looking forward to the arrival of the iconic Learjet 75 business jet.
"We've had a hugely successful year for our business and this expansion is a key part of our growth and development strategy moving forward. We are anticipating growing our fleet of managed aircraft and further development of our facilities, and also adding to our Part 145 capability at Biggin Hill Airport over the coming months."
The new charter aircraft are scheduled to arrive at Biggin Hill Airport at the end of September. This will mark a significant upgrade in Zenith Aviation's aircraft charter offering following its move to offer worldwide flights alongside shorter charters to Europe at the beginning of the year. Both aircraft will be managed and chartered by Zenith and are set to join the company's fleet in the coming weeks.
"The Learjet 75 aircraft offers class-leading performance and continues to set the benchmark among private jets in the Light category," said David Coleal, President, Bombardier Business Aircraft. "We look forward to working with Zenith Aviation and are thrilled that they have selected the Learjet 75 aircraft to join their growing fleet."
September 13, 2016 Montréal Business Aircraft,  Press Release