Cuts on many routes, slight increases on a few routes
In the upcoming 2017 summer season, Ryanair will not perform all the flights to and from Brussels Airport that are mentioned in its september 2016 press release. Luchtzak member Koninckske discovered today and reported in our forums (http://www.luchtzak.be/forums/viewtopic.php?p=345017#p345017)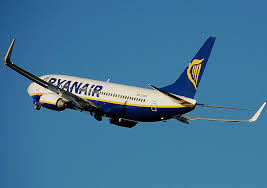 Back in september Ryanair proudly announced: Ryanair launches record (+7%) Brussels Summer 2017 schedule. Apparently those forecasts are not 100% correct. Based on the Brussels Airport website and Ryanair's official website Koninckske discovered that for the summer season 2017:
Berlin Schönefeld SXF: reduced from 21 weekly to 17 weekly (and easyJet stopping this route on top of that)
Hamburg HAM: reduced from 14 weekly to 1 daily
Dublin DUB:  reduced from 18 to 16 weekly
Porto OPO: reduced from 9 to 7 weekly (no more Vueling)
Lisbon LIS: reduced from 14 to 13 weekly (no more Vueling)
Malaga AGP: no change
Alicante ALC: increased from 5 to 6 weekly (not even daily during high season?)
Madrid MAD: reduced from 14 to 12 weekly
Ibiza IBZ: seasonal 5 weekly July and August (remember it being daily last few years)
Palma de Mallorca PMI: increased from 3 to 7 weekly
Valencia VLC: increased from 5 to 7 weekly
Barcelona BCN: increased from 19 to 21 weekly
Rome FCO: reduced from 21 to 16 weekly (no more Vueling)
Milan MXP: reduced from 14 to 12 weekly (easyJet stopping this one too)
Treviso TSF: reduced from 7 to 4 weekly
Malta MLA: no change (daily)
Larnaca LCA: no change
It all looks like Ryanair tried and managed to push easyJet and Vueling out of some routes by introducing heavy schedules, and then quietly reduced the frequencies when it had won the battle.
Source: