Airbus A340-600 in special FC Bayern Munich deco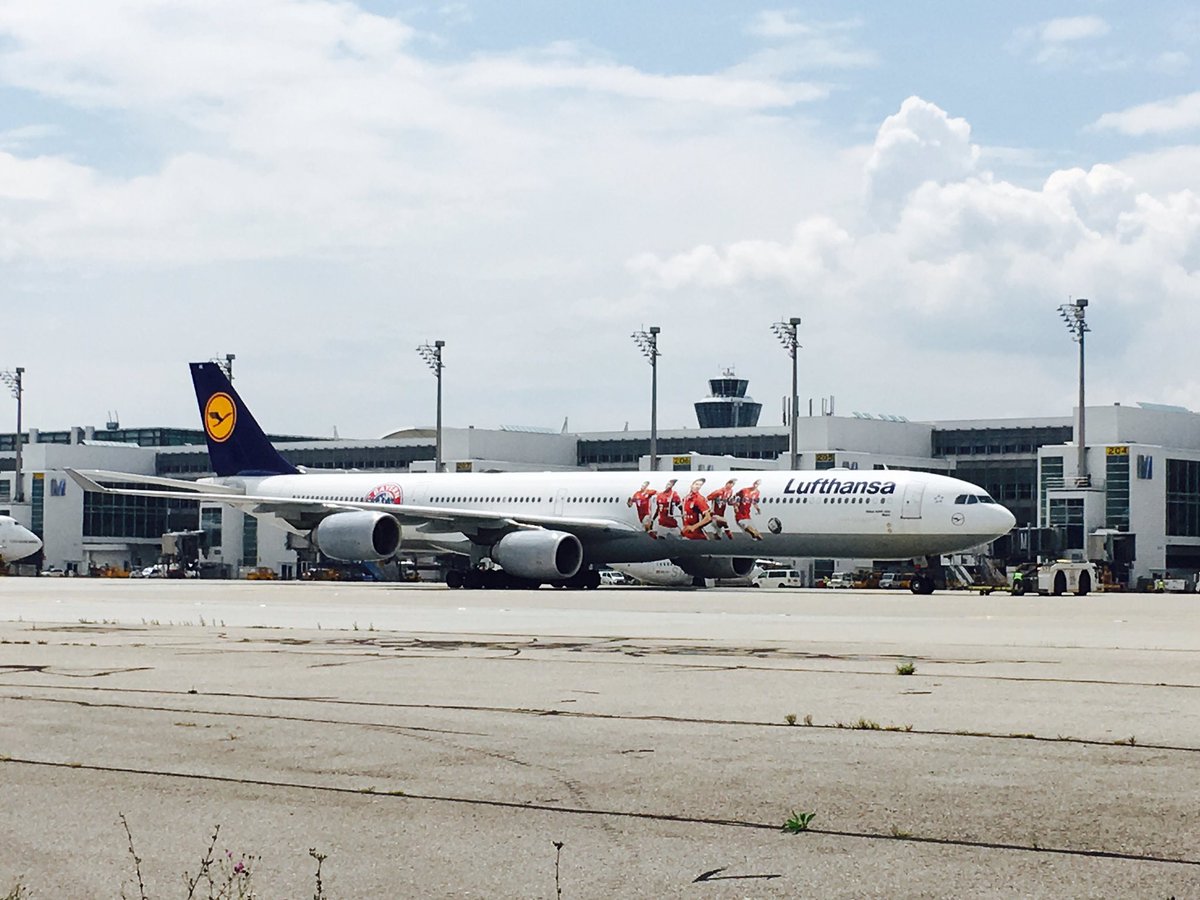 The FC Bayern Munich will depart on a Lufthansa Airbus A340 on 25 July for an eleven-day USA trip on the "FCB Audi Summer Tour 2016". To mark the occasion, the long-haul aircraft with the registration D-AIHK has been covered in a special FC Bayern Munich design. The Lufthansa Airbus will show off its "sporting outfit" for a year, departing from Munich to four continents.
The FC Bayern Munich Airbus will take off for the first time at 13:45 on 25 July from Munich Airport for Chicago. On board will be the FC Bayern Munich players, trainers and guests. A total of three matches will take place in the US: against AC Milan (Chicago), Inter Milan (Charlotte) and Real Madrid (New York). The return flight to Munich on 4 August is expected to depart from New York/Newark at 14:25.
Lufthansa has been the official carrier of FC Bayern Munich since 2004. In addition to its long-term cooperation with FC Bayern Munich, the airline also works with the German Football Association (DFB) and supports numerous popular sports. Moreover, the airline is a national sponsor of the Deutsche Sporthilfe sports foundation, and has been a partner of the German Olympic Sports Committee (DOSB) for many years. This traditionally includes flying the German team to the Olympic Games and, as a partner of the National Paralympic Committee (DBS), to the Paralympics.
Deutsche Lufthansa AG
Media Relations Southern Germany 20.07.16