• New Year's Eve sightseeing flight can be booked immediately
• Scenic flight with myAustrian Holidays starting at EUR 129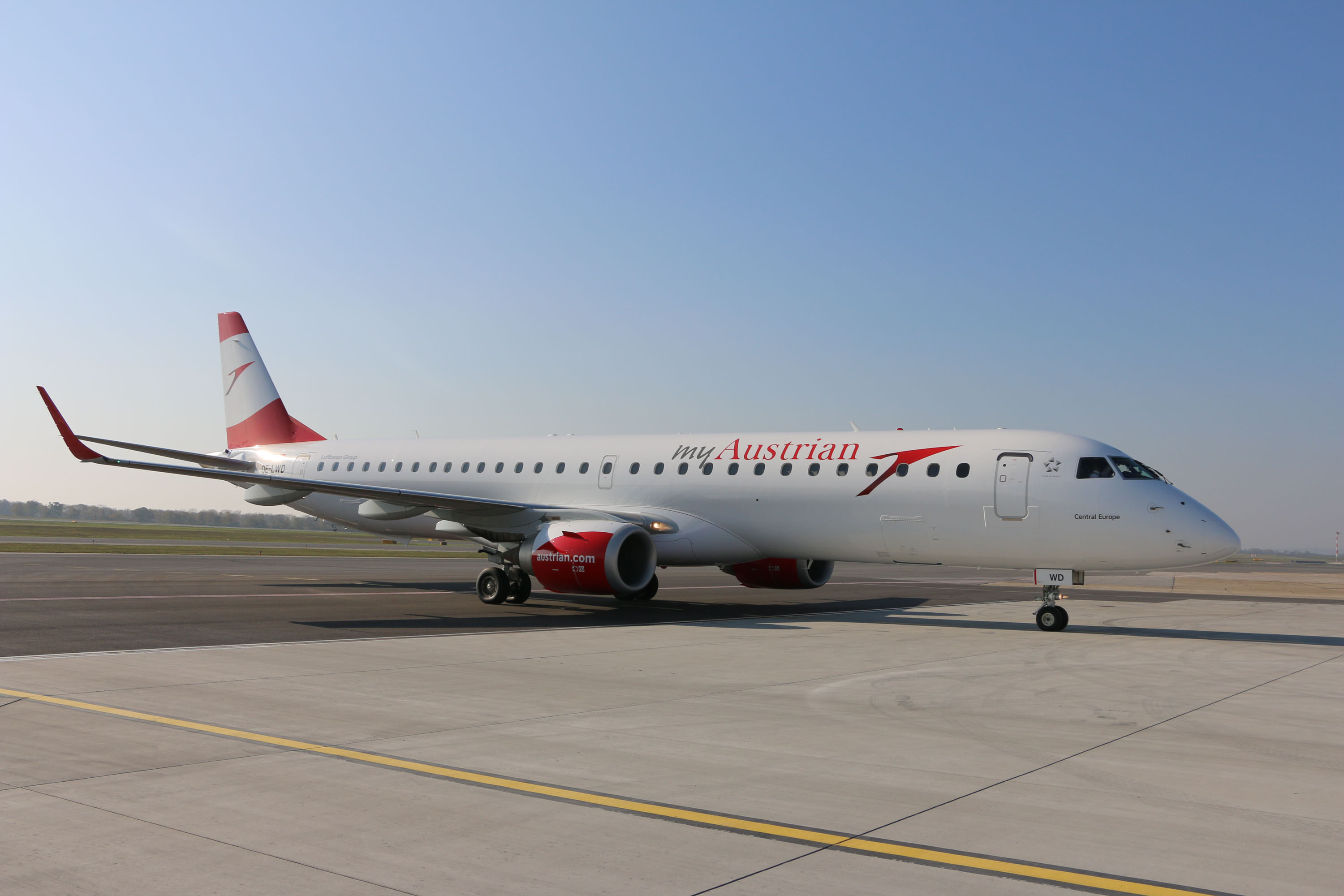 Austrian Airlines announces a special New Year's Eve offer for everyone who has had enough of starting the New Year in the same old way. For the eighth time, passengers can book a New Year's Eve flight and make a toast to the New Year together with friends. High over Vienna, the Austrian Embraer jet will make a figure eight loop over the roofs of the city. For the second straight year, Austrian Airlines is even offering two flights due to the strong demand.
The New Year's Eve flights with flight numbers OS 2016 and OS 2017 will take off on December 31, 2016 at 10:50 p.m. and 10:55 p.m. from Vienna Airport. The aircraft will land in the New Year, namely on January 1, 2017 at 00:30 a.m. and 00:35 a.m. Thus passengers will still have enough time to duly celebrate New Year's Eve on the ground until the wee hours of the morning. Starting at EUR 129 per ticket (including all taxes and charges), a passenger can have an aisle seat on the sightseeing flight over Vienna. myAustrian Holidays offers a window seat with a view of the impressive fireworks over the inner city of Vienna for EUR 149 per person. Due to the tiered pricing system, seat numbers will already be assigned when tickets are purchased.
The scenic New Year's Eve flight can only be booked by telephone by contacting the myAustrian Holidays Call Center at 0820 320 321, or at +43 5 176 676 700 when calling from abroad, further information can be found at https://myholiday.austrian.com/mypackage-angebote/all-teaser-outgoing/mysilvesterrundflug2.html.