According Airways Magazine the Madrid-based Wamos Air has unilaterally suspended its operations for Venezuelan carrier Conviasa due to political reasons and has relocated its ground staff to Dominican Republic until the situation in Venezuela is solved.
Also Airways received exclusive notice that Conviasa has suspended all its domestic and international flights, effective immediately, due to certain "administrative concerns" with its insurance company.
Some internal sources claim that the airline has ran out of US Dollars to pay the insurance policy that has expired.
Wamos Air is a Spanish leisure airline that operates Conviasa long-haul routes from Caracas, Venezuela to Madrid in Spain and Buenos Aires in Argentina with a Boeing 747-400. And also wet-leases its fleet of aircraft to airlines around the globe.
In 2007, the European Union banned the Venezuelan airline to operate its own A340-200 to Madrid, after failing security audits.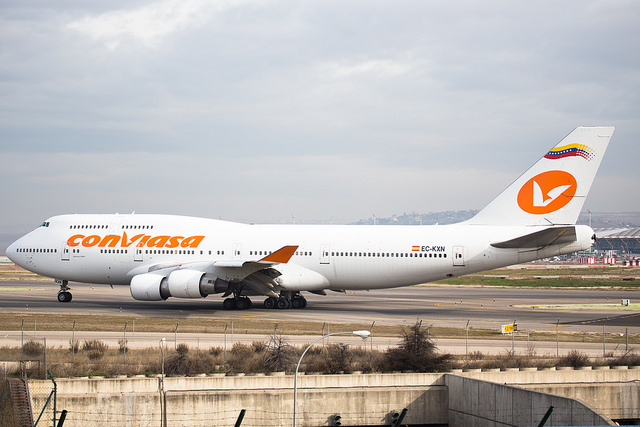 Source: Airways Magazine https://airwaysmag.com/airlines/wamos-air-suspends-its-relationship-with-conviasa-due-to-political-reasons/