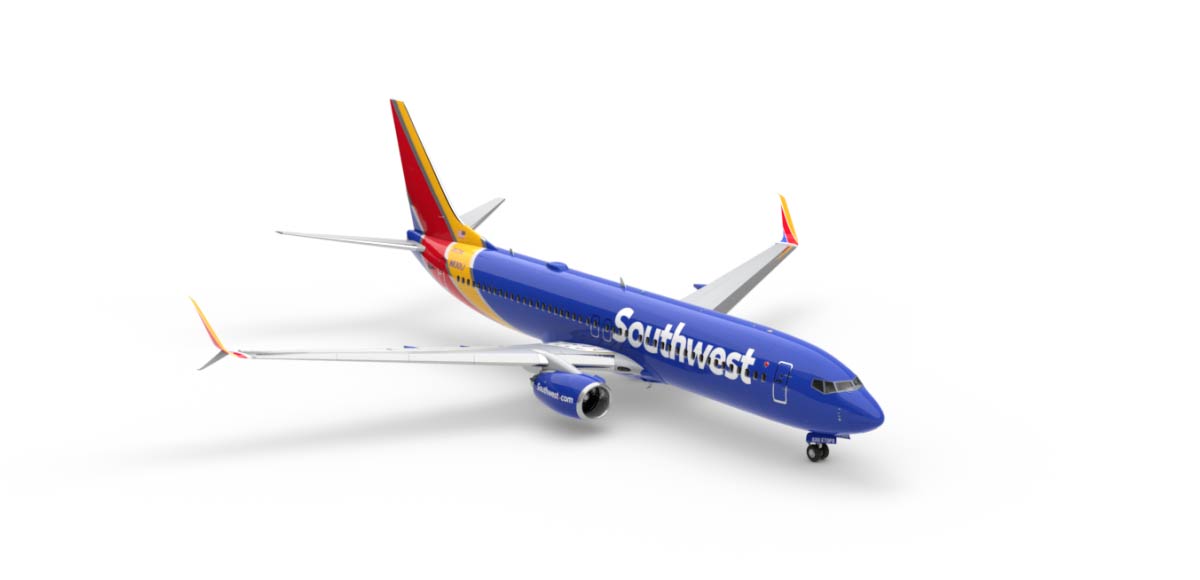 Southwest Airlines Co. (NYSE: LUV) announced that it'll be adding its award-winning Cargo services to its new operation at Cincinnati/Northern Kentucky International Airport (CVG) starting June 5, 2017. The carrier begins passenger service one day before with flights between Chicago Midway (MDW) and Baltimore/Washington International Airport (BWI), Southwest's two busiest airports in terms of daily departures.
"Companies around the country rely on Southwest's relentlessly reliable Cargo Team to get the job done," said Matt Buckley, Vice President of Southwest's Cargo and Charters. "Our Hospitality, Customer Service, and attention to detail are what set us apart from our competitors. We're looking forward to assisting businesses throughout the Cincinnati region with their shipping needs while also enabling shippers from across the country to reach this key business market."
"We're very pleased that Southwest will be offering cargo services at CVG," said Candace McGraw, chief executive officer, CVG. "We look forward to Southwest starting service and growing its partnership with CVG and the businesses in our region."
The carrier will offer its Cargo services on its normally scheduled domestic flights through Wright Brothers Aero, Inc. Their offices will be located at 1360 Donaldson Road Center I, Suite D, Erlanger, Ky., 41018, and open Monday through Friday from 5:00am to 1:00am.
In 2016, Southwest carried more than 200 million pounds of Cargo throughout its domestic network delivering everything from life critical donations to live tropical fish and fresh seafood.To learn more about Southwest Cargo and how it can help your business grow across the country, visit swacargo.com.
Southwest begins serving CVG on June 4, 2017, with eight daily nonstop flights–three between CVG and BWI and five between CVG and MDW. Those two gateways allow passengers to access the rest of the carrier's 101-city network.