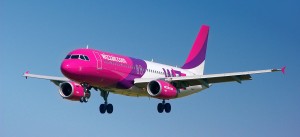 Wizz Air, one of the biggest low-cost airlines in Central and Eastern Europe, will be launching a new route to Poland from BSCA on 19 June 2015. Gda?sk, a port city and the capital of Pomeranian Voivodeship, will have two weekly flights from Brussels South Charleroi Airport. Flights will depart every Monday and Friday.
The growth and expansion of Wizz Air is impressive, and the work carried out by the airline's teams is worth highlighting. The launch of the route Charleroi – Gda?sk is also an advantage for BSCA, the most accessible and punctual airport in Belgium, with a new Polish city to add to its range of destinations. Once again, our passengers will be able to fly to Poland from a straightforward, quick airport that offers quality services at low prices."
This is the ninth route for Wizz Air from Brussels South Charleroi Airport, and we look forward to welcoming lots of passengers to our new route from Charleroi to Gda?sk."
Wizz Air, which transported 15.8 million passengers in 2014, has enjoyed growth of 17%. With a fleet of 54 Airbus A320s, each seating 180 passengers, the airline flies to a total of 106 destinations in 37 countries, with 355 routes in all. Wizz Air has 18 bases in 10 countries in Central and Eastern Europe, and is due to open another one in June 2015 in Tuzla (Bosnia-Herzegovina). Jean-Jacques Cloquet, BSCA's CEO, was keen to congratulate the airline on its growth, and was thrilled to hear about this new development for BSCA.
Daniel De Carvalho, head of Corporate Communications at Wizz Air, explains: " This is the second Polish destination departing from Brussels South Charleroi Airport for Wizz Air. The number of destinations offered by Wizz Air from BSCA has now gone up to nine, namely Budapest, Bucharest, Cluj, Ljubljana, Skopje, Sofia, Timisoara, Warsaw and Gda?sk. Tickets for flights to Gda?sk are now available on the website http://www.wizzair.com and prices start at 14.99€.