Excitement among aircraft enthusiasts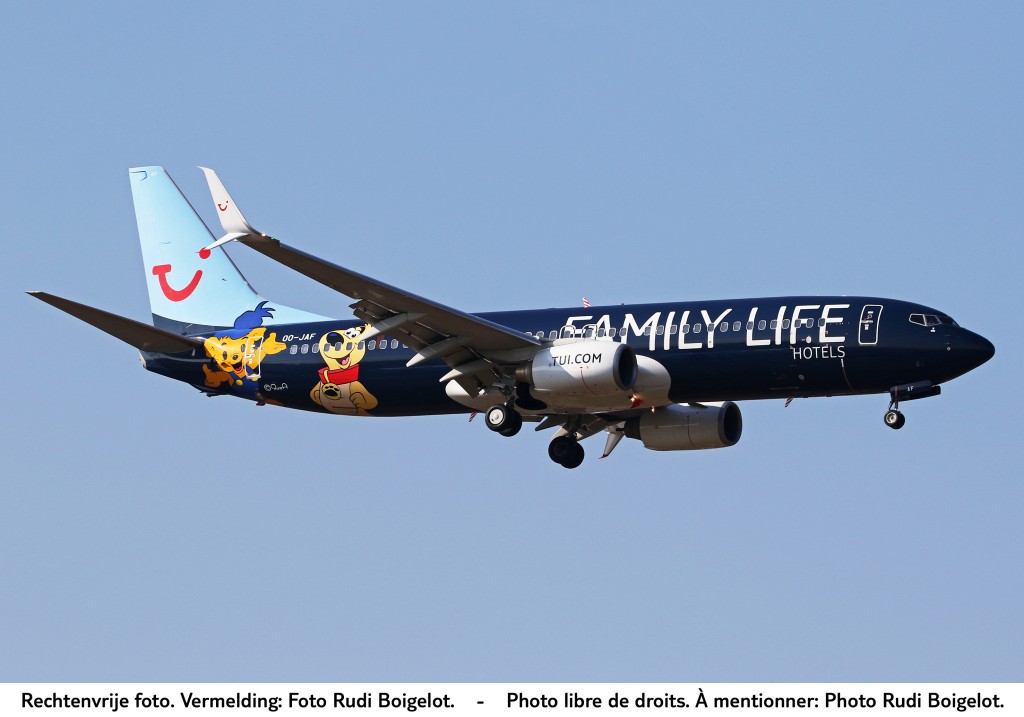 Since Sunday, a Jetairfly Boeing 737-800 bearing a remarkable painting is the subject of much attention in Brussels and Ostend airports. The Belgian airline painted the airplane and affixed stickers on its fuselage to advertise Family Life themed hotels. This product line is part of the TUI group of hotel concepts that allow Jetair and TUI to pass from the stage of the tour operator "supplier" to that of vacation producer.
The aircraft was previously in the famous light blue TUI dress. Now it flies through the European skies with a new livery showcasing the new line of hotels. This Next Generation Boeing 737-800 (OO-JAF) is the first of 15 brand new airplanes that joined the fleet of Jetairfly in July 2007.
The painting of this aircraft is part of an international series of 6 TUI aircraft that will carry the labels of the following hotel products: RIU Hotels & Resorts, Robinson, Magic Life, TUI Blue and Family Life.
The Family Life hotels are part of new hotel concepts that can be booked only at TUI and Jetair. TUI and Jetair thus give new contents to the tour operator definition. The former holiday distributor role has evolved into a vacation producer role. At the hotels, the tourist group itself determines the style, decor, service level and experience. In this way, it can control all of the vacationers experience from reservation to the hotel, including the flight and transfer.
These hotels allow to more easily choose which holidays are the perfect choice. The 13 Family Life hotels included in the Jetair brochure and on the website are designed as cozy holiday villages, where to spend quality time with family, moments together and separate activities. The Family Life hotels are located in 11 destinations around the Mediterranean and in the Canary Islands.
Unique TUI Hotels are the values ​​expressed by the international leader in the tourism sector since the beginning of this year: Trusted, Unique, Inspiring.
Press release March 1, 2016