Partnership between ANA and BOIC (Belgian Olympic Interfederal Committee)
ANA has signed strategic corporate agreement to support Team Belgium on the road to Tokyo 2020 Olympics on 12 October 2016.
To create an optimal, stimulating and comfortable environment for the athletes to prepare for and perform during the next Olympic Games:
– Comfort
– Flexibility (1 flight a day)
– 5 star rated products & services
– Additional features (2 bags luggages)
ANA is expect to bring athletes, their families and the officials totalling more then 1000 passengers to Japan over next four years.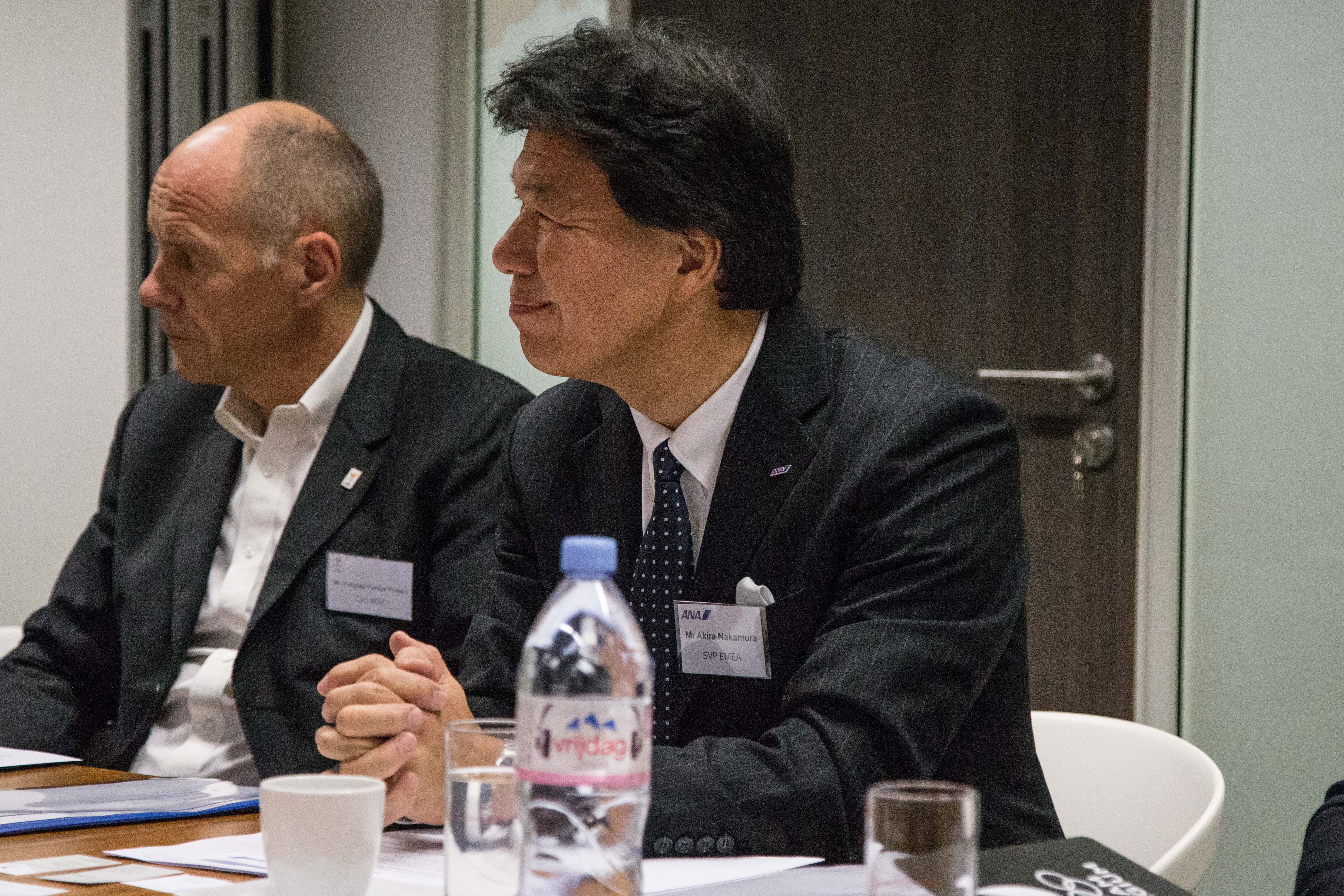 Philippe Vander Putten CEO BOIC and ANA Senior Vice President Akira Nakamura
Through this partnership, ANA is expected to increase its brand presence in Belgium through co-branded communications and participation of various events.
Golf to Tokyo (2017-2019)
Catwalk to Tokyo
Run to Tokyo (2018-2019)
Access to Tokyo House
Access to Team Belgium Ambassadors