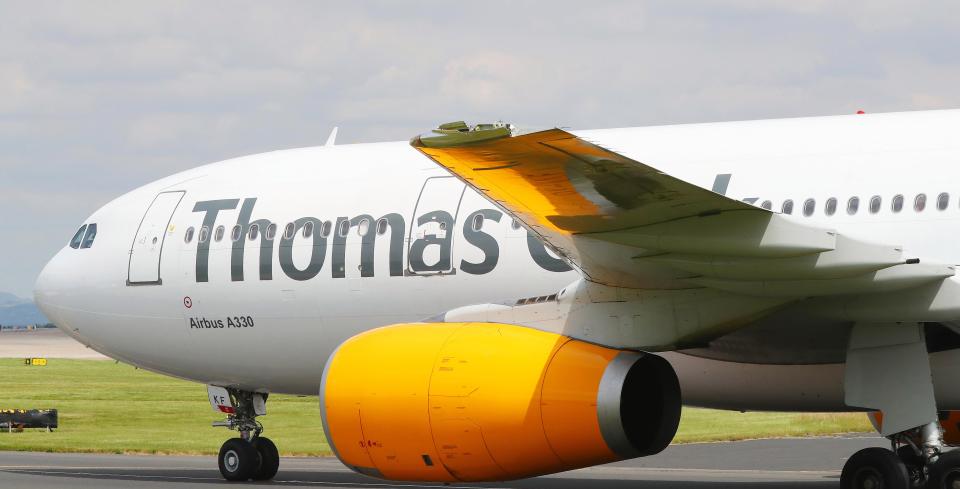 Airbus A330-200 reg. OY-VKF flying from Manchester to Holguin (HOG) turned back to Manchester for an emergency landing with a broken wing tip.
According to Thomas cook, the crew decided to return shortly after takeoff as a precaution after a low oil indication, unrelated to the wing.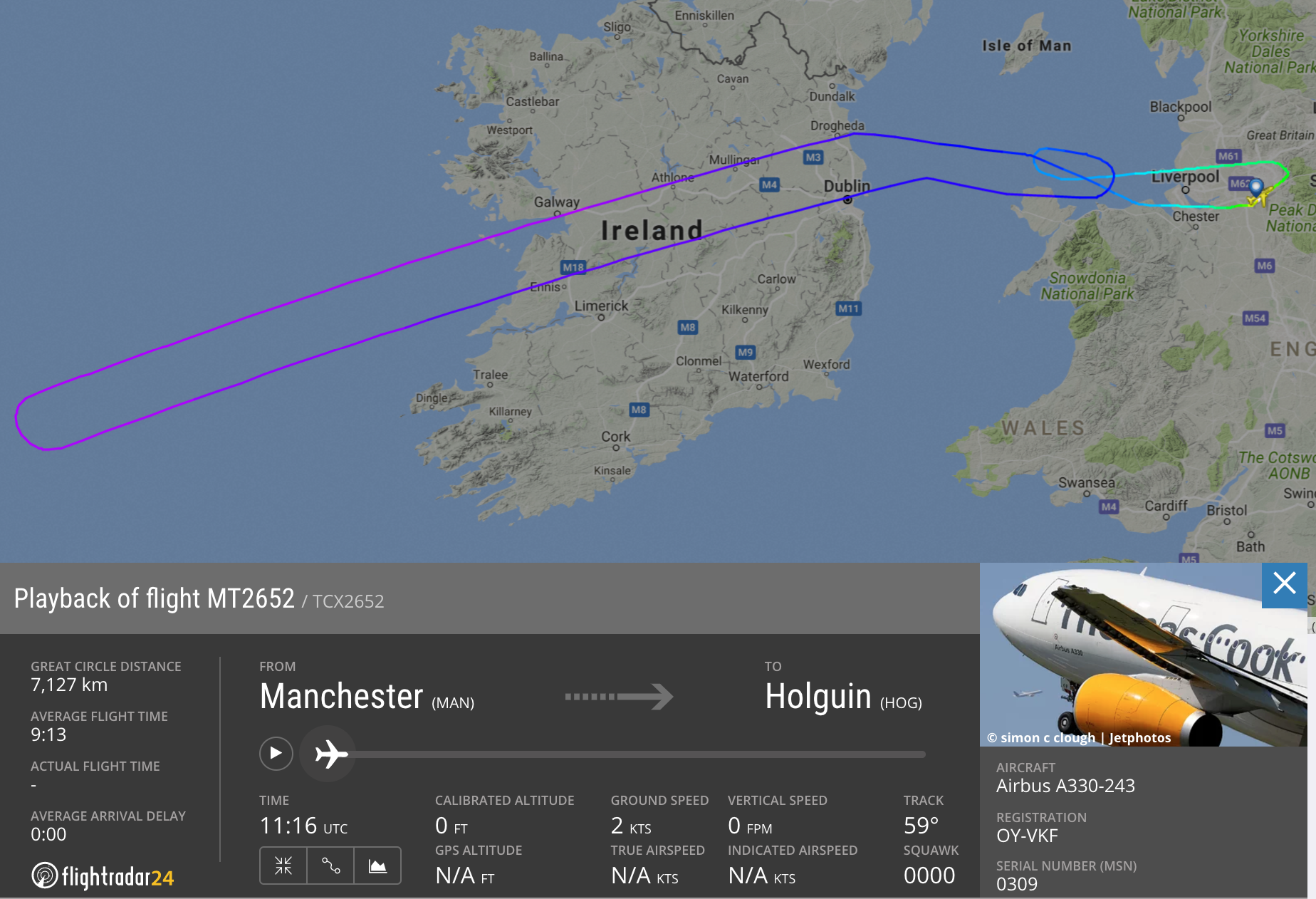 Photos Credit: Eamonn and James Clarke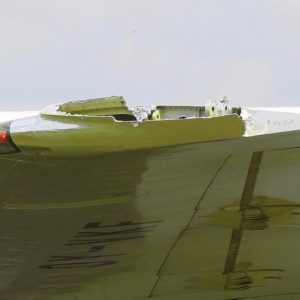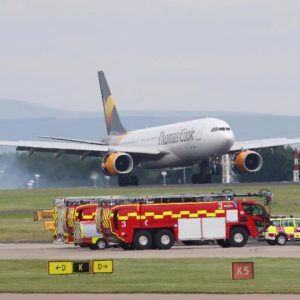 Andrew Hall took this picture from the wingtip two weeks ago and the wingtip was removed 6 weeks ago after a hanger incident.