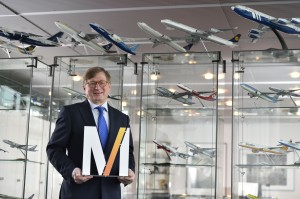 The long-haul flight continues: Dr. Michael Kerkloh, the President and CEO of FMG, the Munich Airport operating company, will remain in office for an additional two years. The company's Supervisory Board extended the contract of the veteran airport executive at its most recent meeting.
As a result, Kerkloh, 61, who hails from Germany's Westphalia region, will remain in charge of FMG through the end of 2018, continuing a highly successful run that began in 2002.
During that time, Munich Airport has taken its place alongside Europe's top air transportation hubs, and its traffic volume has risen from 23 million to nearly 40 million passengers per year.
Since the beginning of 2013 Kerkloh has also served as chairman of the German Airports Association (ADV), and is thus a leading voice in the aviation industry both in Germany and at the international level.