Breaking: South Supreme Airlines An-26 plane has crashed on landing at Wau Airport in South Sudan. All 45 occupants survived the crash.
A South Supreme Airlines An-26 aeroplane flying from the South Sudanese capital Juba with 40 passengers and 5 crew on board has crashed while landing on runway 27 at Wau airport. It immediately burst into flames. At least 14 persons have survived the crash. Later it appeared that all 45 occupants were rescued alive, 17 or 18 of which have been taken to local hospitals with injuries.
The accident happened at around 3 p.m. local time on Monday when the plane went down as it attempted to land at Wau Airport.
In addition to firefighters, UN peacekeepers also rushed to the crash site to help the victims of the accident.
South Supreme Airlines has at least two Antonov An-26s painted in their colours and reported at Juba this month; both registered in Sao Tome e Principe as S9-TLW and S9-TLZ, serial numbers not known.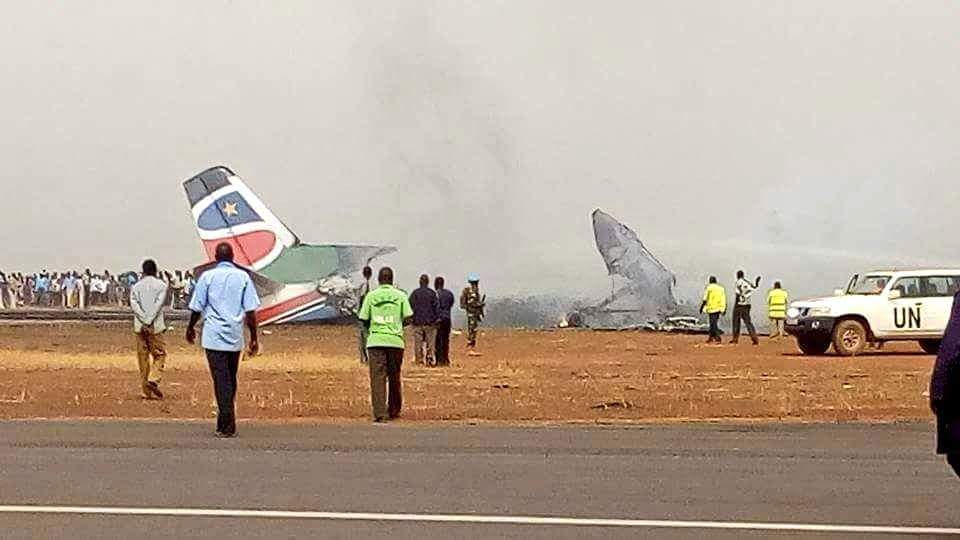 #BREAKING: South Supreme Airlines plane has crashed at Wau Airport in South Sudan; at least 9 pulled out alive, many feared dead. pic.twitter.com/3SopNFaPZG

— chill (@chiIIum) March 20, 2017
UPDATE: Passenger plane crashes at airport in South Sudan; number of casualties unknown https://t.co/u4II911w7R pic.twitter.com/GBWLa5vQif

— BNO News (@BNONews) March 20, 2017
BREAKING: #Passenger plane #South #Supreme #Airlines carrying at least 44 people crashes at #Wau #Airport in #South #Sudan #panecrash pic.twitter.com/TOXvV4Oeh8

— sudhakar (@naidusudhakar) March 20, 2017
Report in The Aviation Herald: https://avherald.com/h?article=4a675f56&opt=0
New article in Wikipedia: https://en.wikipedia.org/wiki/2017_South_Supreme_Airlines_Antonov_An-26_crash