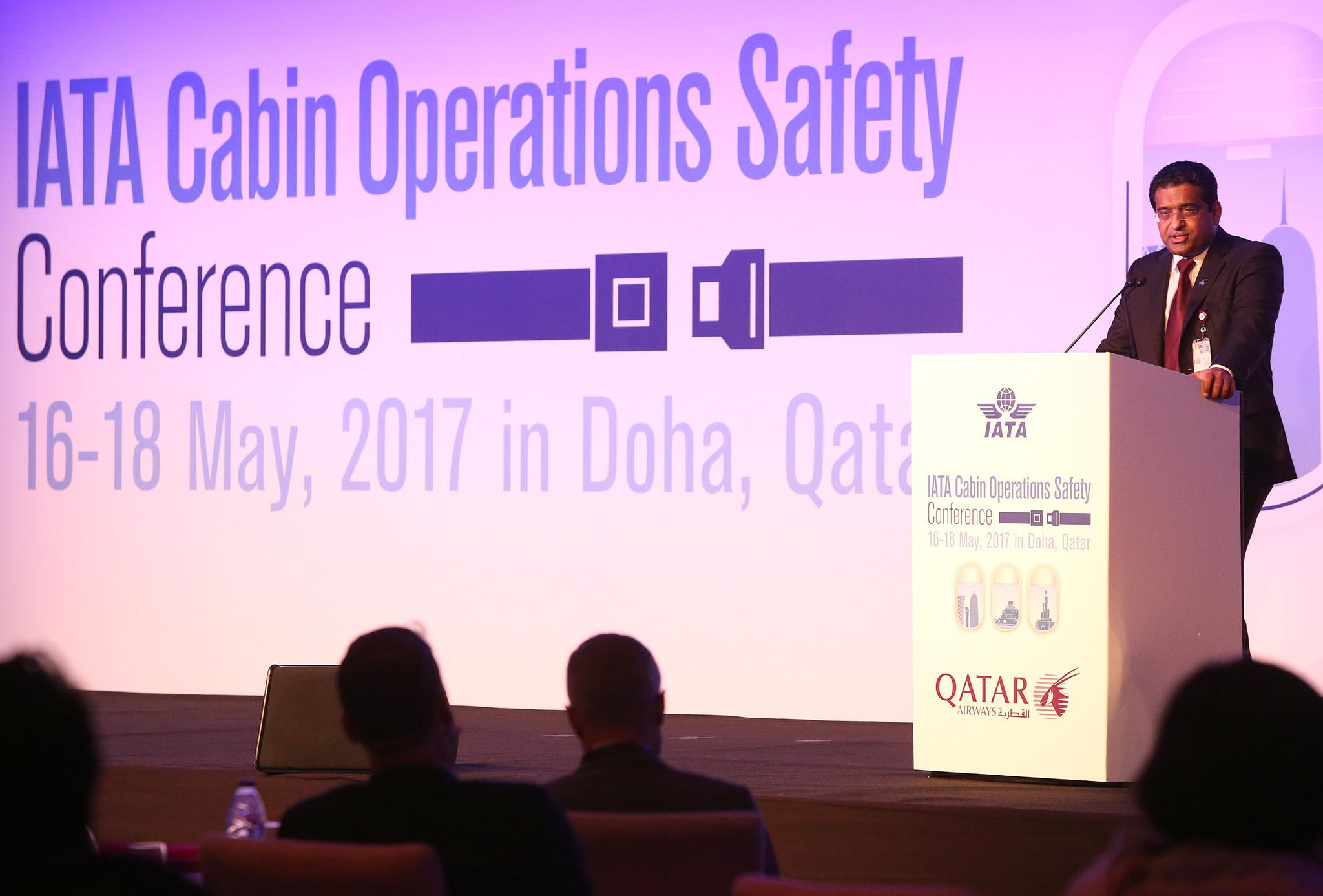 IATA Cabin Operations Safety Conference 2017 highlighted best safety practices
DOHA, Qatar – The IATA Cabin Operations Safety Conference (COSC), the pivotal global conference for cabin safety across the aviation industry, concluded its three-day programme last week in Doha, Qatar. Hosted by Qatar Airways, the event brought together more than 200 representatives from industry organisations across the globe, to gain insights and share cabin safety best practice.
As the inaugural Middle Eastern regional host for this global aviation industry event, it gave suitable recognition to Qatar Airways' outstanding aviation safety performance and its commitment to continuous improvement. Conference attendees participated in workshops, discussions and focus sessions led by experts across all segments of the industry, on topics such as next generation training, human trafficking and communicating with passengers.
Qatar Airways Group Chief Executive Officer, His Excellency Mr. Akbar Al Baker said: "At Qatar Airways, safety and security lives at the heart of our working culture. It is our highest priority and is expressed in all our corporate values."