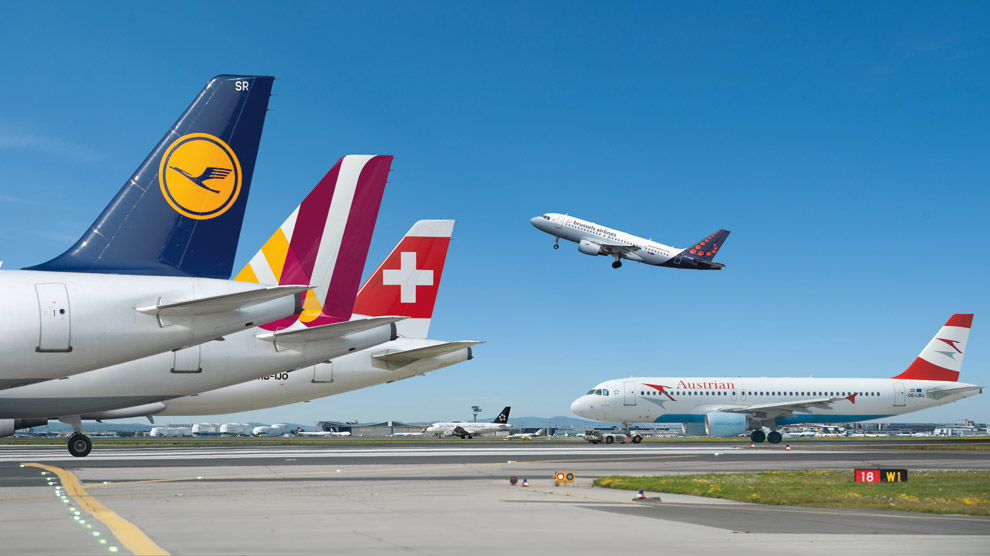 The Annual General Meeting of IATA closed yesterday, 3 June 2016, in Dublin. Brussels Airlines CEO Bernard Gustin participated in the meeting, but also (together with the CEOs of Emirates, Jetstar, Delta and Thai) in a debate moderated by CNN International Business Correspondent Richard Quest, who asked him whether "Brussels" would still be there next year.
Gustin answered that the city of Brussels, capital of Belgium, would certainly still be there. And he added with a smile that he hoped Brussels Airlines would also still exist. But Gustin wishes that Lufthansa purchases the 55% of SN Airholding, the holding that owns Brussels Airlines, that that it does not yet control. "This would make us stronger", he says.
The most delicate question is the future name of the airline. Lufthansa would like to integrate Brussels Airlines into their low-cost platform Eurowings. But Bernard Gustin wants to keep a Belgian touch. Says he: "We need to find a name that pleases to all our customers, whether they are Belgian, European, American, African. But since the 22 March attacks, there is a strong desire in my country to keep a Belgian brand for an airline". Gustin therefore wants to keep a hub operation at Brussels Airport.
He adds that the name Brussels Airlines has become a reference in Africa. "I have for long been called Mr Sabena in Africa. But after the Ebola crisis, they call me Mr Brussels Airlines". Brussels Airlines was the only European airlines that kept flying to Ebola stricken countries in Africa.
The Germans seem to have understood the message. Lufthansa CEO Carsten Spohr has apparently been convinced that the airline must keep  a Belgian touch. That might lead to a hybrid solution like "BrusselsWings", a name which Lufthansa has protected in many countries and on the internet. "The Belgian customer wants a Belgian touch, the foreign customer wants a European touch", Spohr explained to Reuters.
The answer should be known in September. Lufthansa was ready to take over the last 55% of Brussels Airlines in March, but after the terror attacks, it has given Brussels Airlines the time to recover before taking a decision.