ANA, Japan's largest and only 5-Star airline, announced the opening of its first kids space "STAR WARS ANA Kids LOUNGE" on August 11, 2017, inside its ANA LOUNGE (Main Building South) located at Haneda Airport Terminal 2.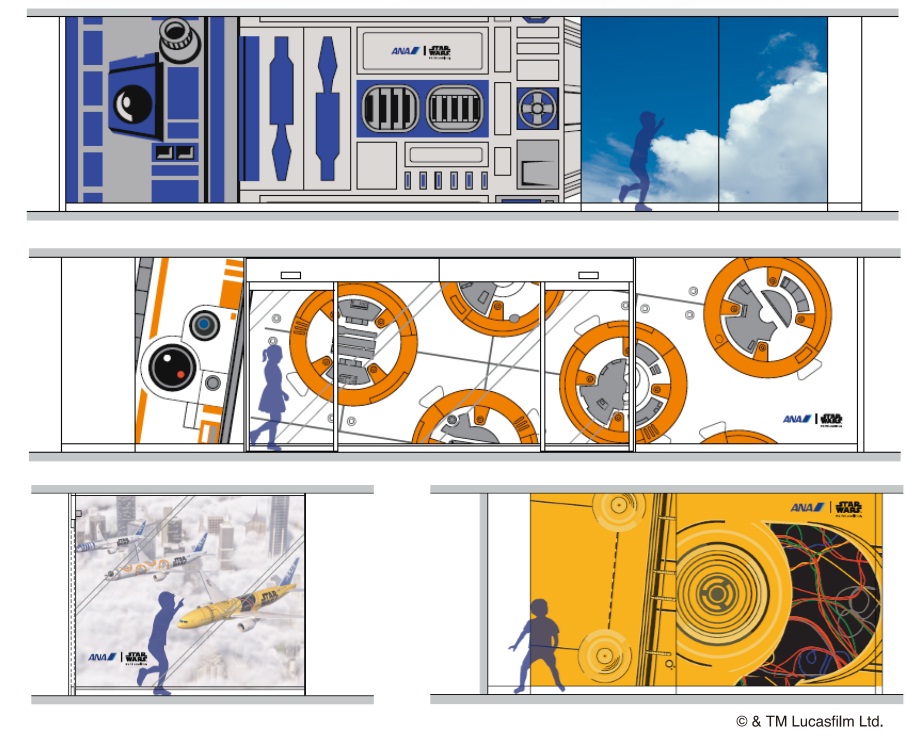 The design of the kids lounge is based on the Star Wars™ themed aircraft,  R2-D2™ ANA JET, BB-8™ ANA JET and C-3PO™ ANA JET, that are popular among young children. In the LOUNGE, there is a slide, bench cushions, picture books and other items. The floor is covered with cushion mats to let young children play freely in a safe environment. Moreover, young children who come to the "STAR WARS ANA Kids LOUNGE" will be given a free sticker at the lounge reception desk.
ANA passengers can relax and have fun with their young children at "STAR WARS ANA Kids LOUNGE" when they are on family vacation.