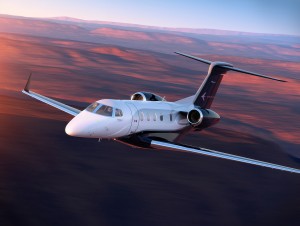 Embraer Executive Jets delivered 73 Phenom 300 in 2014, making it the most delivered business jet in the world, according to a report by the General Aviation Manufacturers Association (GAMA). Deliveries of this aircraft reached a total of 60 in 2013, also the largest quantity for that year.
"We are very grateful for our customers' preference for the Phenom 300, a truly revolutionary aircraft, designed with extensive customer input and feedback," said Marco Túlio Pellegrini, President and CEO, Embraer Executive Jets. "This achievement further reaffirms our commitment to deliver the highest level of customer support and services."
In just five years of operation, the Phenom 300 fleet has reached the 250 aircraft mark, having accrued a 57% market share in the light jet category. The aircraft is in operation in more than 20 countries and has accumulated close to 200,000 flight hours.
The Phenom 300 is one of the fastest light jets, having recently established a National Aeronautic Association (NAA) cross-country speed record in the United States, from Bellingham, Washington, to Albany, New York.
São José dos Campos, Brazil, March 2, 2015