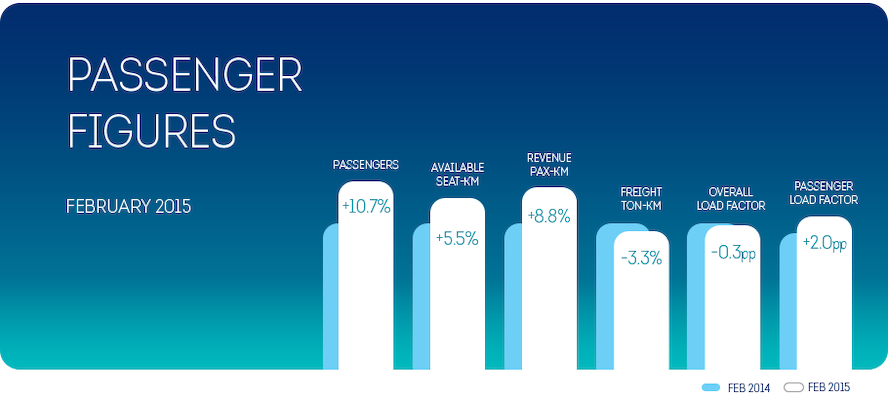 During the past month of February, 449,477 passengers flew with Brussels Airlines, a 10.7 percent increase compared to February 2014. The growth, which was mainly realized on the European network, led to an improvement of the seat load factor (2 percentage points).
Again in February, Brussels Airlines continues the growth trend it has been registering month after month for one year now. The airline welcomed 43,463 more passengers on board of its European and long haul flights in February, compared to the same month last year. With this passenger growth of 10.7 percent, Brussels Airlines positions itself in the top of the fastest growing European airlines.
The positive evolution is mainly due to the European network. On the short haul and mid haul network, the growth amounted to 12.6 percent. The flights to Africa and New York attracted 0.4 percent and 0.2 percent more passengers.
Because the number of passengers grew more than the seat offer, the average seat load factor increased by 2 percentage points.
In addition to its scheduled flight activity, Brussels Airlines operated many holiday flights for tour operators, meeting and incentive agencies and sports clubs. Passenger figures for these charter activities are not included in the monthly figures of this press release.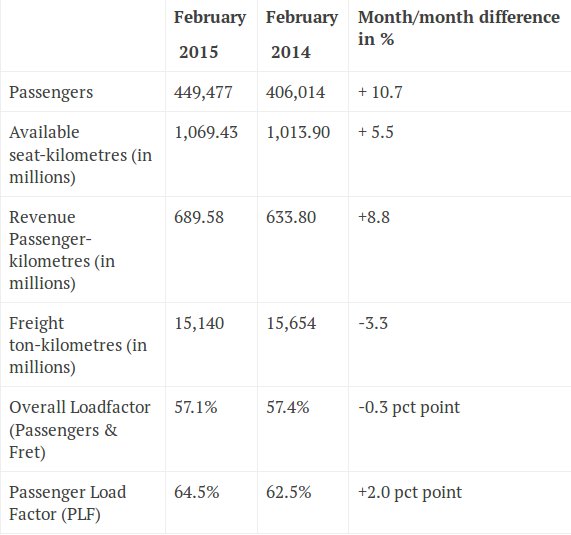 Figures based on preliminary data currently available.