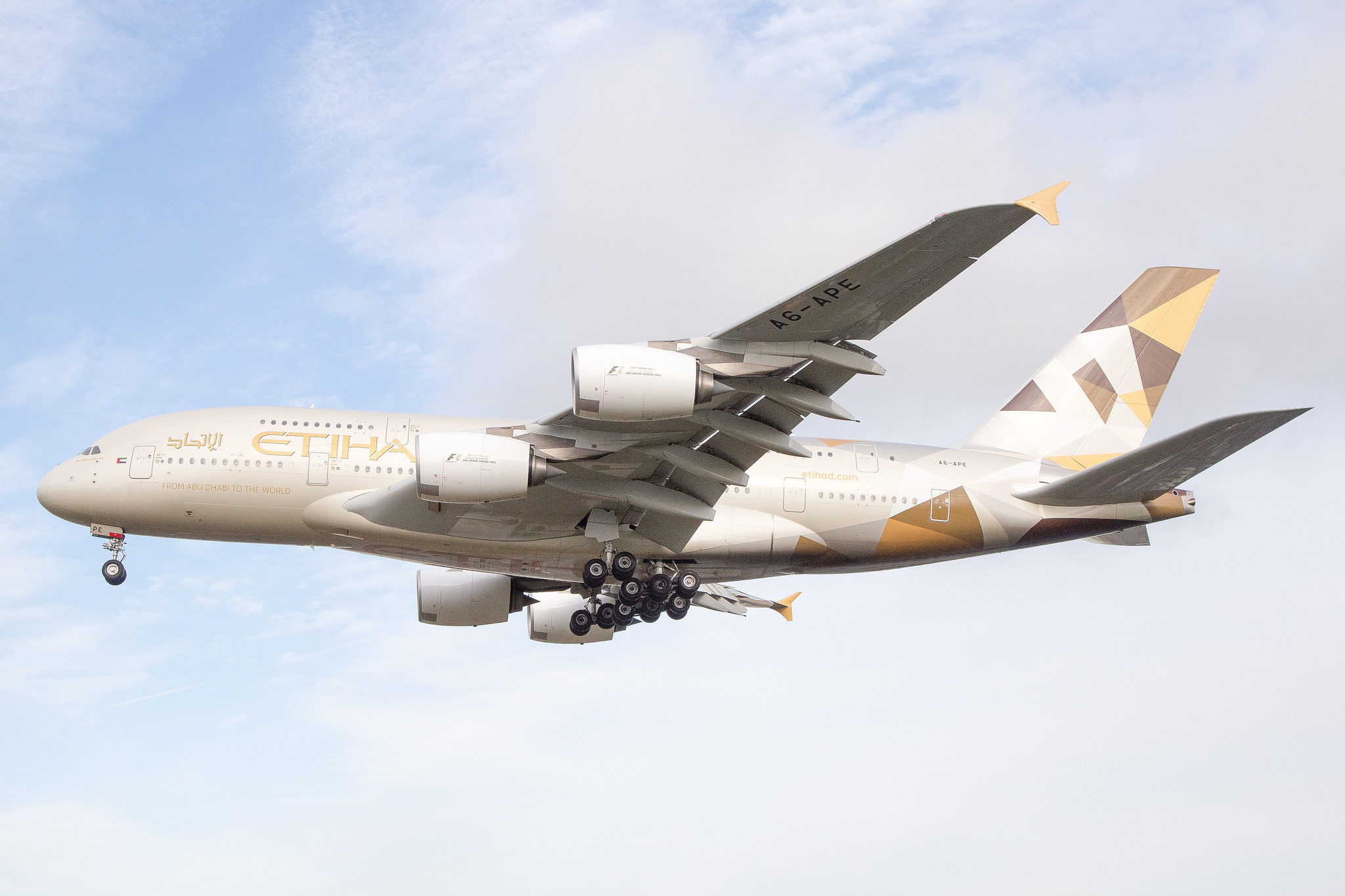 This afternoon the Etihad Airways flight from Abu Dhabi to London Heathrow (flight number EY19) diverted to London Gatwick, due insufficient fuel for the Heathrow hold. The crew didn't wanted to declare a fuel emergency.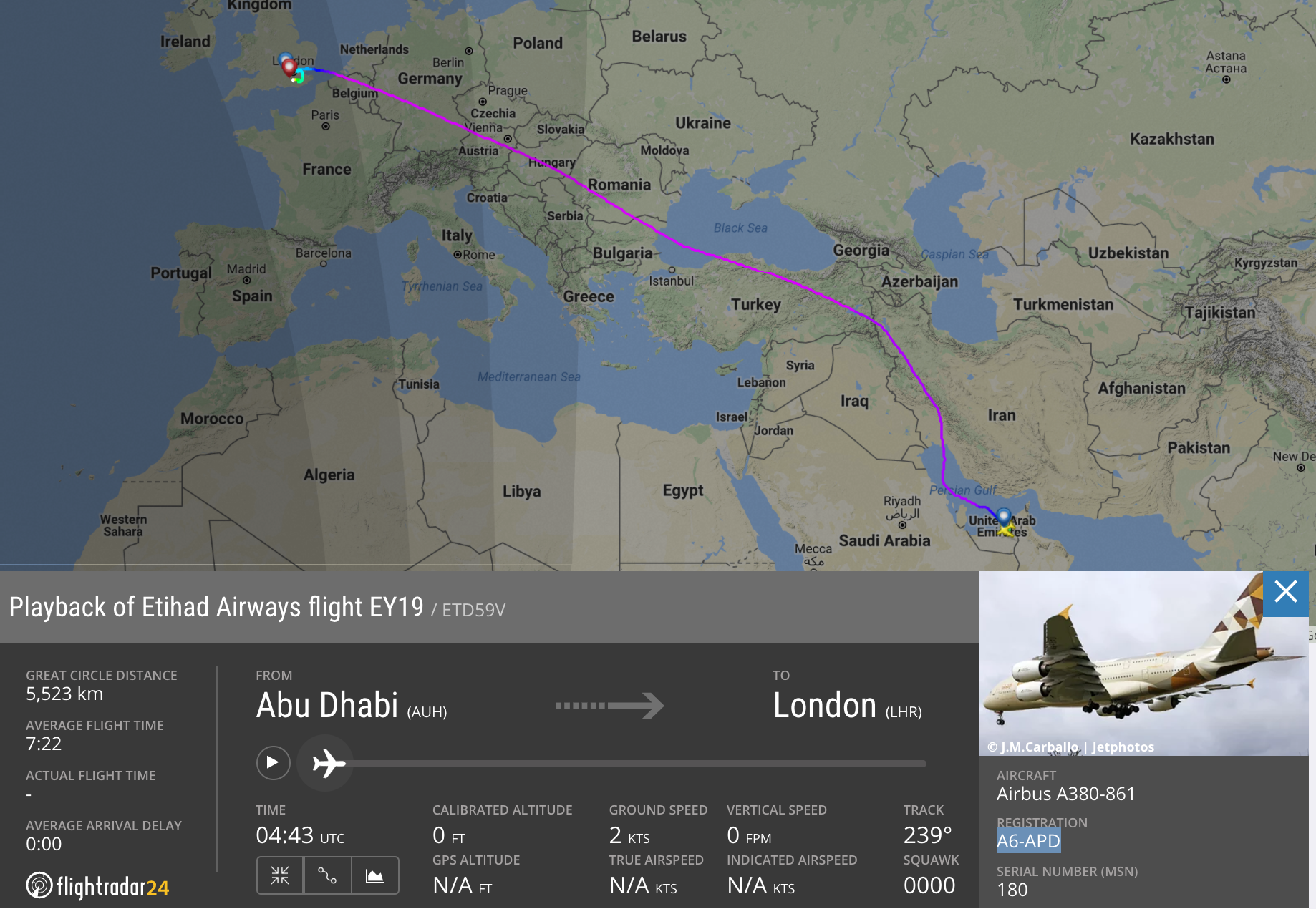 The flights was operated by Etihad Airways' flagship Airbus A380.
(reg. A6-APD MSN 180 and delivered almost 3 years ago)
After landing in Gatwick and 2 hours 30 minutes on the ground, the flight and passengers needed to go to London Heathrow.
That was a very short 16 minutes flight. The plane climbed to 4825 ft, with a cruise speed of 215 kts.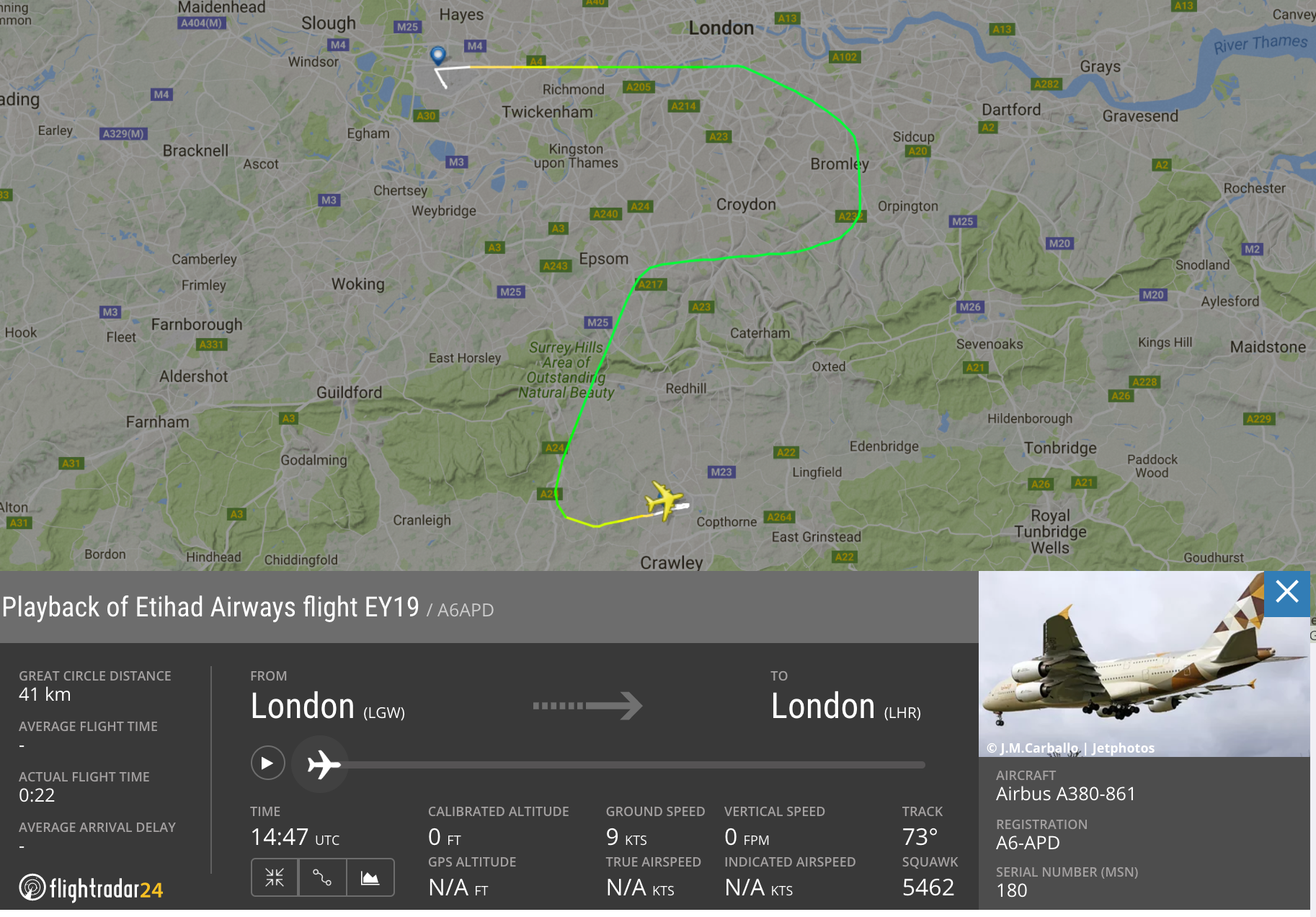 This was a very short flight for the Airbus A380.
The second longest flight in the world is also operated by the Airbus A380. This is a 17 hr 25 min flight from Dubai to Auckland.
The shortest A380 scheduled flight is EK842 from Doha to Dubai around 42 minutes flight.
Flightradar24
Flight 1 Abu Dhabi (AUH) to London Gatwick (LGW): https://www.flightradar24.com/data/flights/ey19#cc063e4
Flight 2 London Gatwick (LGW) to London Heathrow (LHR): https://www.flightradar24.com/data/flights/ey19#cc1842e