On 30 November 2001, today exactly 17 years ago, a new website was created called www.luchtzak.be. Last year, the name changed to www.aviation24.be
I still remember that day as it was yesterday: 17 years ago, I was on "sick leave" for about 6 weeks (I broke my left shoulder in a silly ski accident) and I had just signed a contract with a brand new broadband provider named Telenet.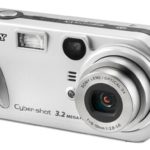 Back in 2001, we didn't have smartphones, and we didn't use the word "selfie". But that time, I bought a little Sony Cybershot camera (the one on the left is already a newer version of the Sony Cybershot), sure not to forge spare batteries (you could shoot about 50 pictures before your battery died), and I started taking pictures of aircraft, airports and colleagues and shared them on Luchtzak. To make the website more attractive I added my favourite aviation links as well. Thanks to Telenet (remember users.pandora.be ? ) I had 50 !! megabytes of webspace available to create a few HTML-pages.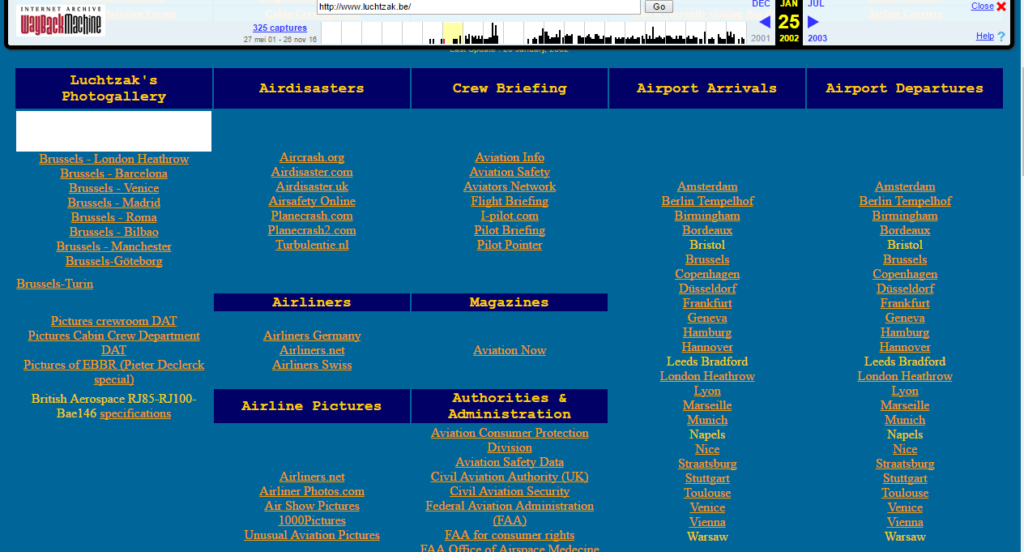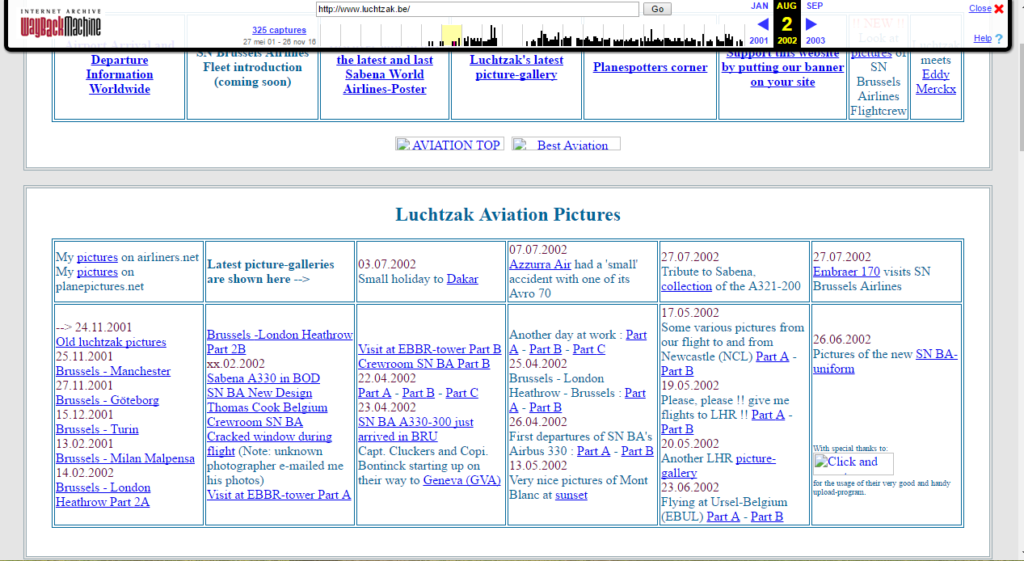 One year later, we "improved" the website with PHP-Nuke. It gave us joy and fun but also loads of downtime and a very unhappy server. I can't remember how many times the server crashed! In 2002 we launched our phpBB forums.