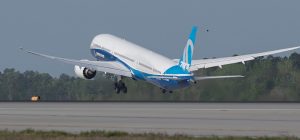 Boeing has successfully completed the very first flight of the Boeing 787-10 Dreamliner, the latest variant of its family of Boeing 787 Dreamliner aircraft.
The aircraft, a Boeing 787-10 Dreamliner with registration N528ZC, took off from runway 21 at Charleston International Airport (CHS) in South Carolina at 9:37 AM local time (13:37 UTC) and immediately headed north for a series of flight tests. Initial cruising altitude of the flight was 15.000 feet. Three hours later and after a first series of flight tests, the flight crew took the aircraft even a bit higher, up to FL200.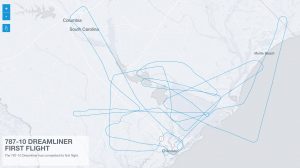 After a 4 hours and 58 minutes flight, the aircraft made a safe landing on runway 21 at Charleston International Airport at 14:35 local time (18:35 UTC).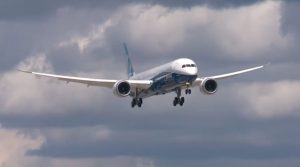 The Boeing 787-10 Dreamliner is the newest and longest member of the super-efficient Boeing 787 family. As a stretch of the Boeing 787-9, the Boeing 787-10 leverages the 787 family's proven technology, long range and preferred passenger experience, with unprecedented efficiency, including a 10 percent better fuel and emissions than the best on offer by other aircraft manufacturers and 25 percent better than the airplanes it will replace.
Compared to the Boeing 787-9, the Boeing 787-10 also has 14 percent more seats and can carry 15 percent more cargo.
Boeing 787-10 Dreamliner Customers
| | | | | |
| --- | --- | --- | --- | --- |
| Air Lease Corporation | All Nippon Airways | British Airways | Etihad Airways | EVA Air |
| GECAS | KLM Royal Dutch Airlines | Singapore Airlines | United Airlines | |
United Airlines, which has ordered a total of 14 Boeing 787-10 Dreamliner aircraft, will become the launch customer of the aircraft for North America. The airline already operates 12 Boeing 787-8 Dreamliner aircraft and 18 Boeing 787-9 Dreamliner aircraft (5 aircraft still need to be delivered).
31 March 2017
Photos: copyright © The Boeing Company