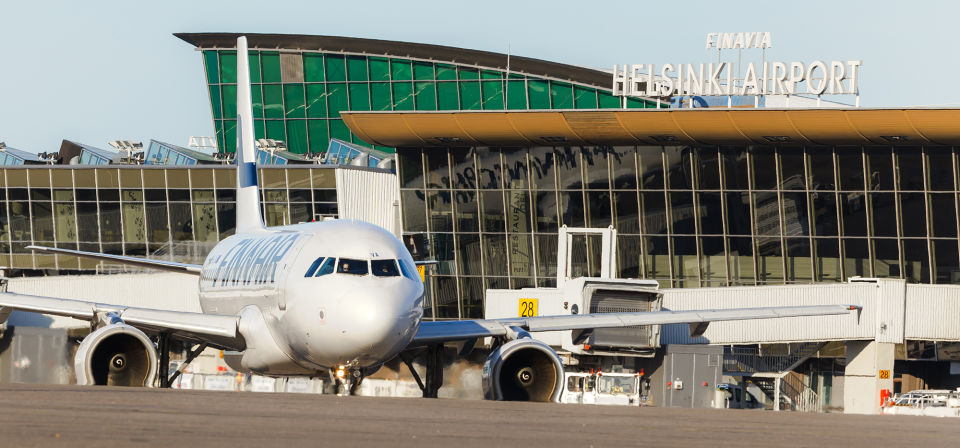 A part of airport staff is possibly on strike on March 6 at several airports in Finland.
On March 6 at 03-09 am strikes would affect flights of several airlines and air traffic at Finnish airports. Effects would be more extensive than on Friday, March 3.
Situation can be estimated in more details on Sunday.
Finavia will take every action possible together with the air traffic operators that the effects of possible employee action towards passengers are minimised.
Finavia publishes new information as soon as it is availabe and keeps this page updated.
We kindly ask passengers to follow airlines's communication, and if needed contact the airline directly.
Real-time flight information is available on the home pages of Finavia's airports. Below arrivals and departures information of Helsinki Airport.
On March 10 at 15-19 pm & March 14 at 03-09 am strikes would include air traffic at several airports. Situation can be later estimated in more details.
What's the matter?
The strikes are aimed at airport security control and ground handling. Ground handling includes aircraft de-icing, luggage handling, check-in and gate operations.
This strike is caused by the service company Airpro's new general agreement, which came into force on 1 February in adherence to the Competitiveness Pact. The agreement exists between labour unions JHL and Pardia, and is legally binding for IAU members. IAU was previously a party to the Airpro agreement. It, however, seceded from the Competitiveness Solution and is demanding better benefits for its members.
More information on the negotiations will be provided by the Association of Service Sector Employers PALTA.
Finavia considers it regrettable that employee action is being used to affect smooth air traffic.
The strike notice of Labour union Pro concerning possible strikes on March 5 and 6 for the cabin crew of  three charter airlines TuiFly Nordic, Thomson and Thomas Cook has been cancelled.