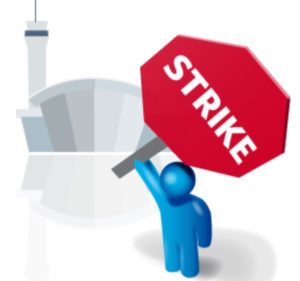 The Walloon Minister of Airport Policy René Collin strongly condemns the threats of socialist union CGSP strikes at regional airports for this Friday, at the eve of departures for Easter holidays. This anger is totally inadequate with the constructive dialogue between the Government and trade unions.
René Collin pointed out that the CGSP wanted to initiate actions on airports because the Government would abolish "Continuous Services" within the Public Service of Wallonia. While "Continuing Services" has been replaced by a new mechanism called "Critical Missions", which has been endorsed by the 3 trade unions, including the CGSP.
In addition, regional airports and their passengers risk being held hostage by a problem that is not specific to them.
Minister COLLIN considers, moreover, that it is totally inopportune to weaken the work of Walloon airports while at the same time all the political, economic and social forces in Wallonia welcome the substantial efforts by the Walloon Government to further improve infrastructure, increase activities and thus increase the volume of employment.
The socialist union CGSP will hold a meeting on Friday, 31 April, at 14:30 to decide whether or not to go on strike. The action could start immediately thereafter, threatening thousands of holiday-goers.