• Kay Kratky will be proposed as CEO candidate to the Supervisory Board on May 12, 2015
• He should succeed Jaan Albrecht, who has accepted the job as CEO of SunExpress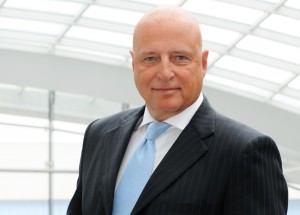 Kay Kratky is to be appointed as the new Chief Executive Officer (CEO) of Austrian Airlines. The Executive Board of Deutsche Lufthansa AG will propose him for this position to the Supervisory Board of Austrian Airlines on May 12, 2015. He would succeed Jaan Albrecht as CEO of Austrian Airlines as of August 1, 2015. As reported, Albrecht will switch to SunExpress, a joint venture of Lufthansa and Turkish Airlines."
After a difficult period Austrian Airlines is well on track to further expand its position and become competitive. Now the focus is on a resolute modernization of its fleet and strengthening of Vienna as an air travel hub. Kay Kratky is an ideal candidate to enable the airline to successfully continue along this path
", says Carsten Spohr, Chairman of the Executive Board and CEO of Deutsche Lufthansa AG.
"I am pleased that we have found Kay Kratky, a highly experienced and accepted airline manager within the Group, who can take the helm at Austrian Airlines", states Harry Hohmeister, Chairman of the Supervisory Board of Austrian Airlines AG. "In my opinion Kratky is the right candidate to lead Austrian Airlines into the next phase of its development, focusing on strengthening the air travel hub in Vienna, increasing profitability and exploiting growth opportunities."
Kay Kratky (57) has been a Member of the Executive Board of Lufthansa Passage Airlines since 2011. As Chief Operating Officer (COO), he is responsible for flight operations and the Frankfurt hub with about 20,000 employees.
Born in Frankfurt, Kratky concluded his studies in mechanical engineering at the Technical University of Darmstadt before beginning his professional career at Lufthansa in 1979 by training to be a pilot. He became training captain and fleet commander on the Boeing 747 and assumed the position of Head of Operations Control at Lufthansa Cargo AG in 2001. After serving as Head of Transport Management and MD11 Captain, he was appointed to be Managing Director of Jade Cargo International, Shenzen, China in 2008. Since 2011 Kratky has worked as COO and Member of the Executive Board of Lufthansa Passage Airlines.