ANA, Japan's leading airline, is to launch its new service from Tokyo's Narita Airport to Brussels on 25 October. This will be the first time ANA has flown to the Belgian capital and will make Brussels its sixth destination in Europe. The flight will be the only non-stop service from Japan to Belgium, playing an important role in ANA's strategy to expand its international route network and enhance the airline's brand awareness in Europe.
ANA will operate a daily service in each direction using Boeing 787-8 Dreamliner aircraft.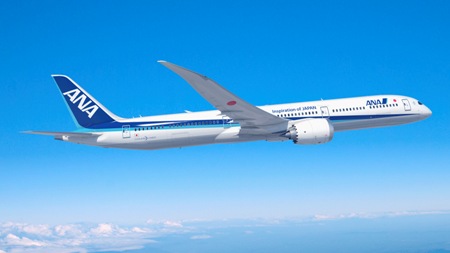 ANA aims to provide added convenience to passengers flying from Brussels Airport, with connections through its joint venture partners Lufthansa, Swiss International Airlines and Austrian Airlines, as well as Brussels Airlines, Star Alliance member. Beyond Europe, ANA serves 50 destinations throughout Japan, as well as 23 destinations across Asia. The travellers can explore ANA's domestic destinations through its special discounted "Experience JAPAN Fare".
Osamu Shinobe, President and CEO of ANA, said: "As a major economic, commercial and political center Brussels is an increasingly important market for us. More and more passengers are flying between Tokyo and Brussels but they currently have to do so by transiting through other cities. By becoming the only Japanese airline to offer direct flights to the city, ANA will dramatically improve access for passengers to and from Japan. We look forward to inviting passengers on board and enabling them to experience ANA's quality of service."
ANA 01/07/2015