NEW DESTINATIONS, MORE FREQUENCIES, A 5th AIRPLANE AND 90 JOBS
For the summer season 2017, the Belgian airline TUI fly plans to increase its presence at the airport of Charleroi. It adds 6 new destinations and increases the frequencies of 5 existing routes.
In order to achieve this expansion, the company will position a fifth aircraft on the Carolinian tarmac and will hire 90 crew members.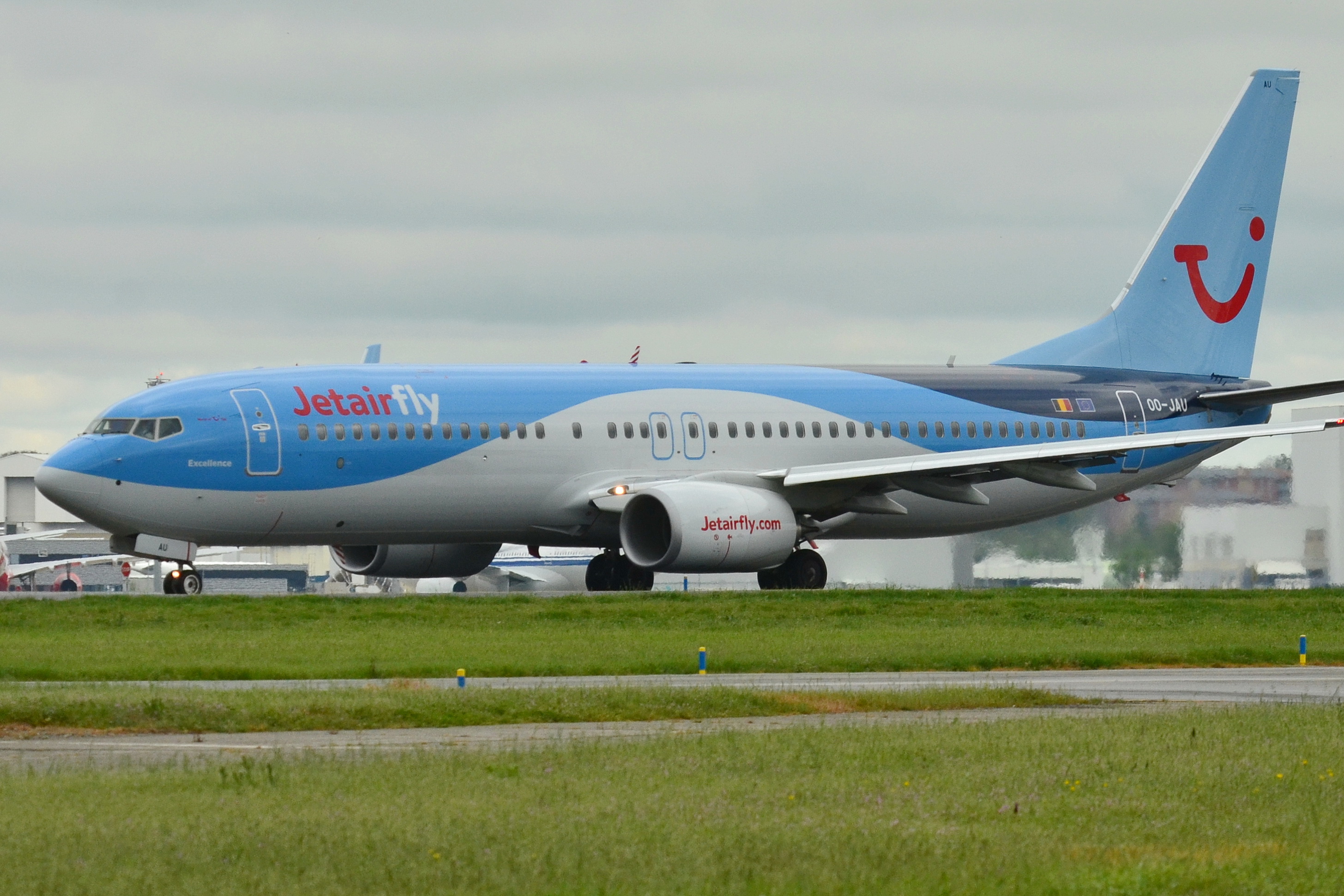 Summer 2017: 6 new destinations and more flights for 5 existing routes
As of next summer, TUI fly will serve six new destinations from Charleroi: Naples and Trieste (Italy), Essaouira and Ouarzazate (Morocco), Hurghada (Egypt) and finally Sarajevo (Bosnia and Herzegovina). In addition, it increases the frequency of holiday flights to the Costa del Sol and will offer 4 flights per week to Malaga. The frequencies on Moroccan routes (Casablanca, Nador, Tangier and Oujda) are also increased with an extra day of flight per week.
Thanks to these new routes, the tour operators TUI and Sunjets.be will offer from Charleroi a holiday package (flight + hotel) to Naples, Hurghada and Malaga.
As of the summer season, 28 destinations and 8 countries will now be served by the airline (Spain, France, Greece, Morocco, Algeria, Bosnia and Herzegovina, Egypt and Italy).
Air hostesses and stewards recruitment campaign
Due to the growth of its operations from Charleroi, TUI fly is experiencing a growing need for crews. By 2015, it had already launched a vast campaign of recruitment of stewardesses and stewards for its Charleroi base. Today, with the development of its activities for the summer 2017 season, TUI fly is still looking for 90 employees in the region, mainly cabin crew members.
2008 – 2016: 8 years of successful TUI activities in Charleroi
Just 8 years ago, the tourist group TUI was literally lugging at the airport in Charleroi. The tour operator TUI (then Jetair) inaugurated a programme of holidays to Tenerife and Gran Canaria, two favourite destinations of the Belgians. The airline TUI fly (ex-Jetairfly) was positioned with a Boeing 737-800 and introduced 4 new destinations. Due to the success, it quickly positioned additional Boeing aircraft in Charleroi and developed its flight programme in the years that followed. Finally, guided by the economic development induced by the presence of the airport in the region, the chain of TUI travel agencies (then Jetaircenter) established an agency in the terminal of Charleroi Airport.
Since 2008, no less than 4,400,000 TUI travellers have taken off and landed in Charleroi.
If we compare the summer season 2016 to the first summer season (2009) from Charleroi, we note
4.5 times more passengers and 3 times more destinations (from 7 to 22).
Erik Follet, Director Flight Planning TUI fly:
The dynamism and ambitions of the airport allow us to develop our low-cost and tourist activities, and since 2008 we have expanded our range of destinations and the fleet of aircraft making Charleroi is the first regional base of our Belgian operations. By increasing our presence in Charleroi, we are responding to the demand of travellers who prefer to travel from their region.
NEW ROUTES SUMMER 2017
• Naples (Italy): 2x / week (Thursday and Sunday), from 29 €
• Trieste (Italy): 2x / week (Friday and Sunday), from 29 €
• Essaouira (Morocco): 1x / week (Friday), starting from 49 €
• Ouarzazate (Morocco): 1x / week (Friday), starting from 49 €
• Hurghada (Egypt): 2x / week (Tuesday and Saturday), from 99 €
• Sarajevo (Bosnia and Herzegovina): 2x / week (Monday and Friday), from 29 €
SUPPLEMENTARY FLIGHTS FOR 5 EXISTING ROUTES
• Malaga (Spain): 3x / week (Wednesday, Friday and Sunday), from 49 €
• Casablanca (Morocco): 6x / week (every day except Saturday), from 49 €
• Nador (Morocco): 4x / week (Monday, Tuesday, Thursday and Saturday), from 49 €
• Tangier (Morocco): 4x / week (Monday, Wednesday, Thursday and Saturday), from 49 €
• Oujda (Morocco): 4x / week (Monday, Wednesday, Thursday and Saturday), from 49 €
Reservations are available now at www.tuifly.be and in travel agencies.
RECRUITMENT CAMPAIGN: TUI FLY SEEKS 90 CREW MEMBERS
How to apply? Go to the website https://corporate.tui.be/en/employment/cabin-cockpit-crew
Good to know: TUI fly also hires students (aged 18) during school holidays (identical training).
The function is diverse and includes many responsibilities. No experience resuired.
Press release December 12, 2016