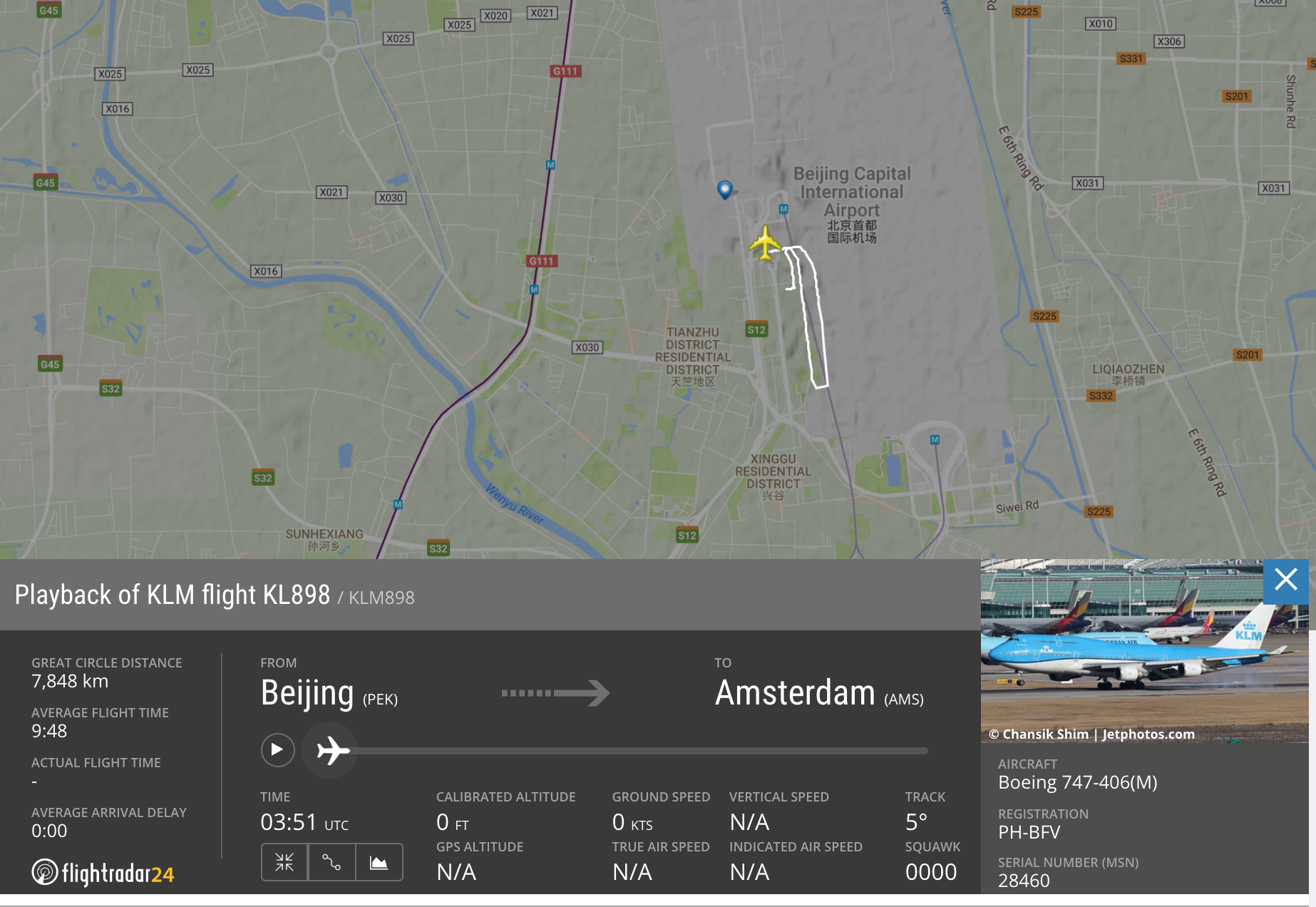 Flight KL898 from Beijing (China) to Amsterdam (Netherlands) was operated by a Boeing 747-400, registration PH-BFV and was accelerating for takeoff from Beijing's runway 36R when the #1 engine (CF6, outboard left hand) emitted a loud bang and streaks of flame prompting the crew to reject takeoff at low speed.
The aircraft slowed down safely and stopped on the runway after about 1200 meters/4000 feet down the runway.
Emergency services responded.
The aircraft is still in Beijing
Photo by Jaws300

source: The Aviation Herald