Today – Monday 5th of January 2015- we have reached an incredible milestone on www.luchtzak.be: André Orban, alias sn26567 posted a total of 25,000 messages in our forums!!!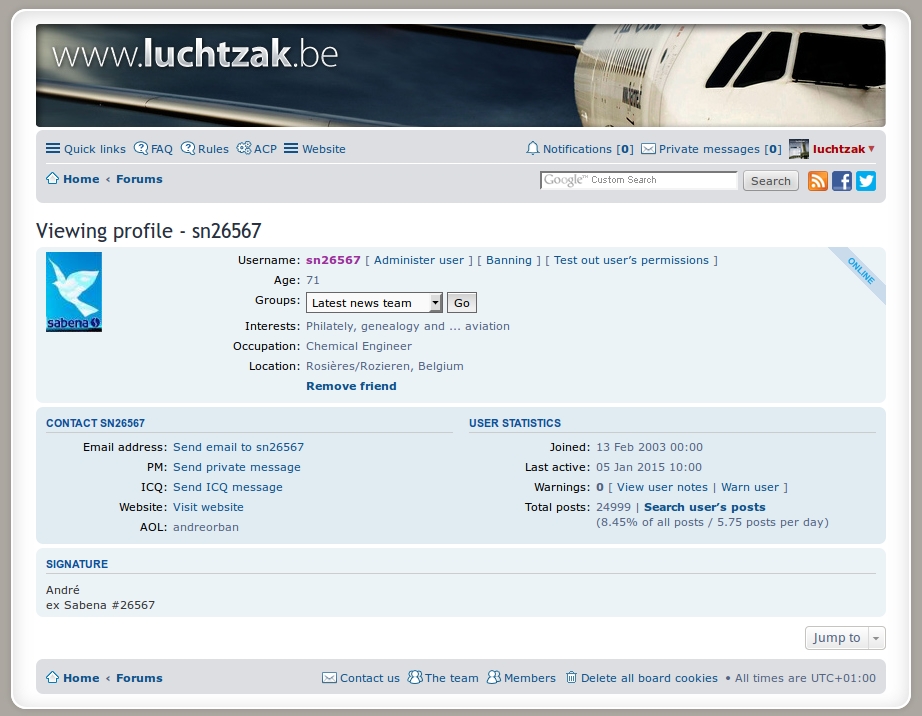 To reach this milestone André started posting back in 2003, with an average of 5.75 posts per day. If we would remove his posts, www.luchtzak.be will lose 8.44% of all posts.
We placed a counter to zero on the main page, yet nobody of our members guessed the celebration 😉
Congratulations to André, comment below or in this topic!!