From May, the four airlines Thomas Cook Airlines UK, Thomas Cook Airlines Scandinavia, Thomas Cook Airlines Belgium and Condor will be heading to a total of 109 dream destinations with their 2017 summer flight plan, accompanying holidaymakers on their way to the nicest time of the year.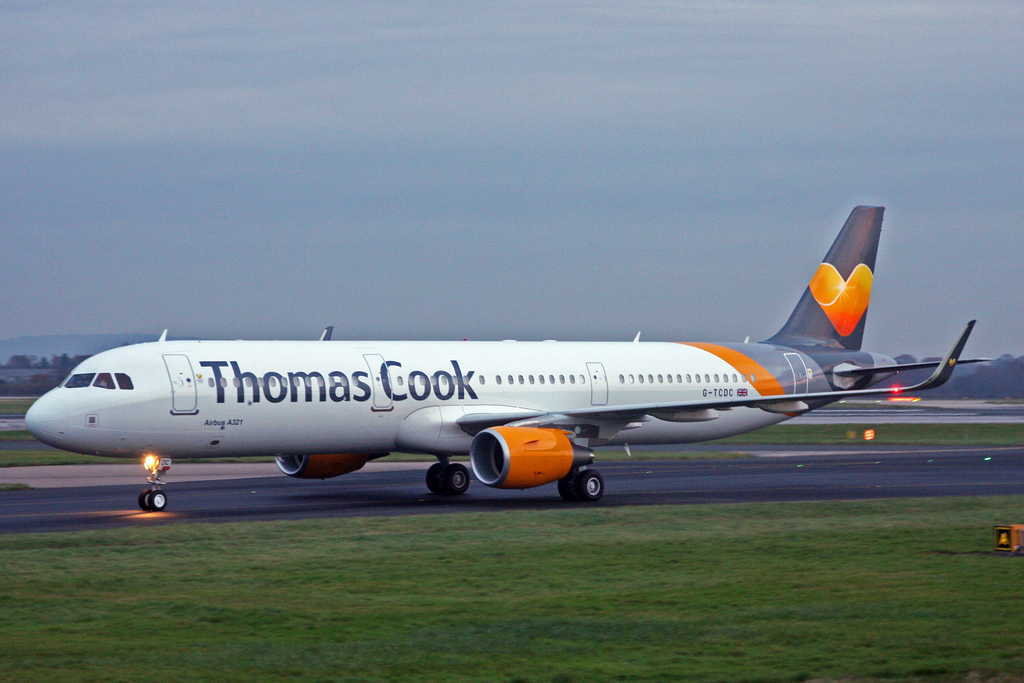 Highlights of this year's summer flight plan include the Portuguese Atlantic island of Porto Santo (PXO), Comiso (CIY) on Sicily, Almeria (LEI) and Malaga (AGP) in Spain and San Diego (SAN), New Orleans (MSY) and San Francisco (SFO) in the USA. Some destinations can even be booked for April departures. You can find an overview of all the airline group's new flight connections for summer 2017 at the end of this press release.
"After the cold winter months, our customers are already looking to the future and planning their holiday. And to help them, we are offering even more destinations in our flight plan this summer," says Christoph Debus, Chief Airlines Officer of the Thomas Cook Group. "We are predominantly expanding our short haul and medium haul network in Italy, Greece and Croatia. And we are adding four new routes to North America to our flight plan."
In total, the four airlines of the Thomas Cook Group Airlines will fly from 48 airports in Belgium, Denmark, Germany, Finland, Great Britain, Norway and Sweden to 109 destinations during summer 2017. This means passengers from all over Europe can start their summer holidays conveniently and without any long journeys, choosing from a wide selection of dream destinations all over the world. Long haul flights can be reached very easily using feeder flights.
The North American plan is being expanded to include San Diego, New Orleans, Pittsburgh (PIT) and San Francisco. This means that Thomas Cook Group Airlines now fly to a total of 22 North American airports, from where guests can continue on to a multitude of other destinations using partner airlines. As well as well-known tourist hotspots, there are also insider's tips such as Whitehorse in Canada and Austin in Texas. Whether you're looking for a city break to a hip metropolis, a relaxing holiday on the coast or an adventure in the endless expanses of the continent – the diversity of Canada and the USA leaves little to be desired.
Ralf Teckentrup, Chief Commercial Officer of the Thomas Cook Group Airlines and CEO of Condor, says, "North America has so much potential and we want to make these versatile regions of the world readily accessible to our guests. As well as the almost endless possibilities for holidaymakers, Canada and the United States also has an infrastructure that makes travelling in many places very simple and safe."
Another focus of the long haul network of Thomas Cook Group Airlines is in the Caribbean and Central America. In this colourful region with its sunshine guarantee and picturesque beaches, there is a total of 14 dream destinations, such as Barbados, Cuba and the Dominican Republic.
With short haul and medium haul flights, guests of the four Thomas Cook Group Airlines can take a journey of discovery to a total of 63 destinations. In summer 2017, the airlines set off with their "sunny heart" to many places which were not on the flight plan in previous years. This includes, for example, Malta, Split and Dubrovnik in Croatia, as well as Samos and Mykonos in Greece, which is tipped as a particularly popular destination in 2017.
"With the new flight plan, we are diversifying and our guests will benefit from the additional opportunities," explains Ralf Teckentrup. "We are excited about the feedback on our new routes and are convinced that they will be well received by our customers."
Low-priced flights in summer 2017, for example from Frankfurt to San Diego, are available at a one-way complete price from 349.99 EUR in Economy Class, from 499.99 EUR in Premium Class and from 999.99 EUR in Business Class. You can book them online at www.thomascookairlines.com or www.condor.com, from travel agents or by telephone.
All you need to know about the 2017 summer flight plan of the Thomas Cook Group Airlines
| | |
| --- | --- |
| Total destinations | 109 |
| of which short haul and medium haul | 63 |
| of which long haul | 46 |
| New destinations compared with previous year | 20 |
| Departure airports | 48 in seven countries |
New flight connections of the Thomas Cook Group Airlines (summer 2016 vs. 2017)
| | Departure point | Destination | First flight |
| --- | --- | --- | --- |
| Condor | Frankfurt | Burgas | 24th May |
| | | Dubrovnik | 29th April |
| | | Larnaca | 3rd April |
| | | Malta | 26th April |
| | | New Orleans | 3rd May |
| | | Paphos | 30th March |
| | | Pittsburgh | 23rd June |
| | | Samos | 30th May |
| | | San Diego | 1st May |
| | | Split | 30th April |
| | | Thessaloniki | 28th April |
| | Munich | Larnaca | 3rd April |
| | | Las Vegas | 3rd May |
| | | Samos | 30th May |
| | | Seattle | 21st June |
| | | Volos | 29th April |
| | Hamburg | Malta | 26th April |
| | Düsseldorf | Larnaca | 3rd April |
| | | Porto Santo | 10th April |
| | Hannover | Larnaca | 3rd April |
| | Leipzig | Burgas | 22nd May |
| Thomas Cook Airlines UK | Manchester | Kavala | 15th May |
| | | Malaga | 1st April |
| | | Mykonos | 4th May |
| | | San Francisco | 14th May |
| | | Split | 5th May |
| | Birmingham | Comiso | 3rd May |
| | Gatwick | Kavala | 15th May |
| Thomas Cook Airlines Scandinavia | Stockholm | Almeria | 19th May |
| | Copenhagen | Almeria | 19th May |
| | Gothenburg | Almeria | 15th May |