Vandaag is een hoogdag voor vliegtuigspotters, want het beroemdste vliegtuig ter wereld komt naar ons land, Air Force One, het toestel van de Amerikaanse president Donald Trump. "Ik ga alleszins proberen om een foto te maken, maar of we dichtbij zullen raken, dat is een andere zaak", zegt vliegtuigspotter Bram Botterman in "De ochtend" op Radio 1.
Botterman is een ervaren vliegtuigspotter, die al heel wat kiekjes heeft gemaakt van Air Force One, onder meer op reis in de VS. Maar dat het toestel naar ons land komt, blijft speciaal, vertelt hij. "Ik heb nog geen foto tijdens de landing in Brussel. Dat ga ik vandaag proberen. We zullen zien of het lukt."
Wat kan er roet in het eten gooien? De strenge veiligheidsmaatregelen kunnen het moeilijk maken dicht bij de luchthaven te raken. Daarnaast is het niet zeker welke landingsbaan het vliegtuig zal nemen, dat kan nog veranderen afhankelijk van de wind.
"De laatste kilometers voor de landingsbaan zijn wellicht de beste plaats", zegt Botterman. "Dichterbij wordt al moeilijk. Ze gaan de wegen afsluiten omdat Trump met zijn gevolg naar Brussel moet. Het zal een beetje zoeken worden, ook als ze op het laatste moment van baan zouden veranderen. Dan ben je eraan voor de moeite, denk ik. Nog snel in de wagen springen en naar de andere kant rijden, zal waarschijnlijk niet mogelijk zijn. Anders kan dat nog wel."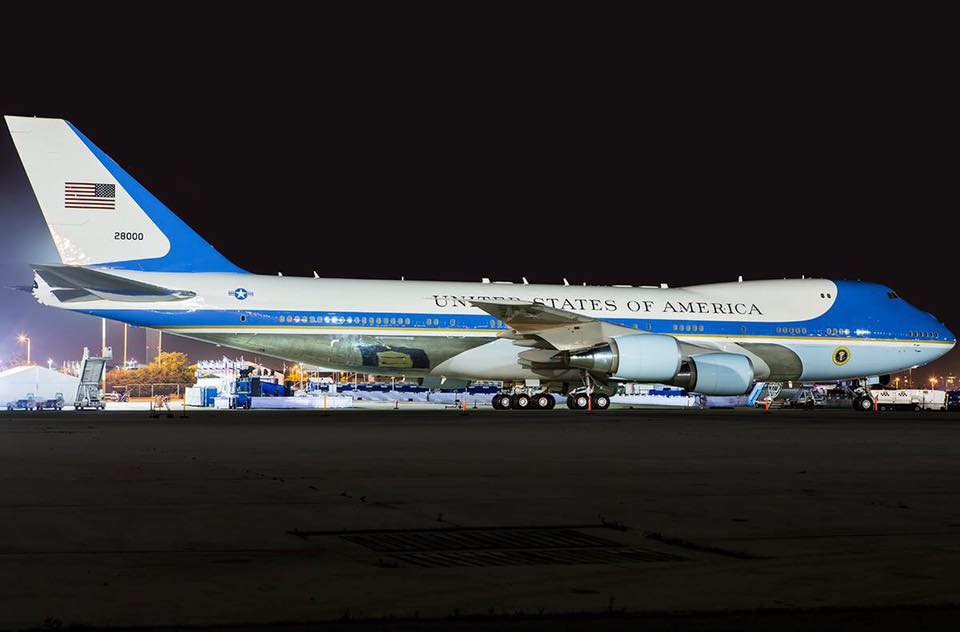 "Het zal druk zijn"
Botterman verwacht veel collega-spotters rond 16 uur deze namiddag, wanneer de landing gepland is.
"Als je de Facebookgroepen mag geloven een 100-tal of enkele honderden. Het is moeilijk in te schatten, maar het zal in elk geval vrij druk zijn."
Opmerkelijk: er landen straks twee exact dezelfde vliegtuigen om de veiligheid van de president te garanderen. Leidt dit tot frustratie bij de vliegtuigspotters? "Die toestellen zijn identiek, op het nummer na, en ze zijn allebei gegeerd bij de spotters. Voor sommigen zal dat wel belangrijk zijn of Trump effectief in het vliegtuig zit, maar voor mij maakt dat niet uit."
Naast Trump komen ook nog heel wat andere wereldleiders naar ons land. "Die vliegtuigen vind ik soms nog interessanter", zegt Botterman. Staatsleiders uit Afrika komen dikwijls met oudere types die normaal gezien niet meer toegelaten zijn in Europa. De laatste jaren is dat wel verminderd omdat ze hun vloot vernieuwen, maar soms zijn dat wel bijzondere toestellen qua kleuren en qua lay-out."
© Joris Truyts – http://deredactie.be/cm/vrtnieuws/economie/2.49981?eid=1.2987583