The 34th edition of the Oldtimer Fly/Drive-In will take place on Saturday the 12th and Sunday the 13th of August 2017. The main day is usually on Saturday, when the majority of the airplanes arrive.
The Fly & Drive-In has become a well known event among pilots of old timers, both in Belgium and abroad. Each time it gathers a few hundreds of old timer air airplanes in Schaffen. This ranges from classics from the thirties such as the Stampe SV4, Boeing Stearman and de Havilland Tiger Moth to somewhat more recent airplanes such as Jodels, Yakovlevs and Pipers.
What to see?
Landing, take off and fly-by of old timer airplanes.
Static show of the visiting airplanes on the airfield.
Guided tours along the parked airplanes.
Take off of hot air balloons (evening).
And also :
– Rides with small airplanes or a helicopter
– Drinks and snacks at the hangar
– Information stand about gliding with Diest Aero Club
– Books, souvenirs, T-shirts, …
– Old timer cars
– Military vehicles from World war II
Practicalities
Opening hours on Saturday and Sunday: between 10:00 and 18:00.
The entrance fee is 10€, children under 12 get in for free. The parking is included.
The entrance for the Fly-In is on the road Diest-Tessenderlo (N174).
More information via https://flyin.dac.be/ or on Facebook.
2003: http://www.luchtzak.be/forums/viewtopic.php?t=455
2004: http://www.luchtzak.be/forums/viewtopic.php?t=5562
2005: http://www.luchtzak.be/forums/viewtopic.php?t=12766
2006: http://www.luchtzak.be/forums/viewtopic.php?t=18088
2009: http://www.luchtzak.be/forums/viewtopic.php?t=40078
2010: http://www.luchtzak.be/forums/viewtopic.php?t=42749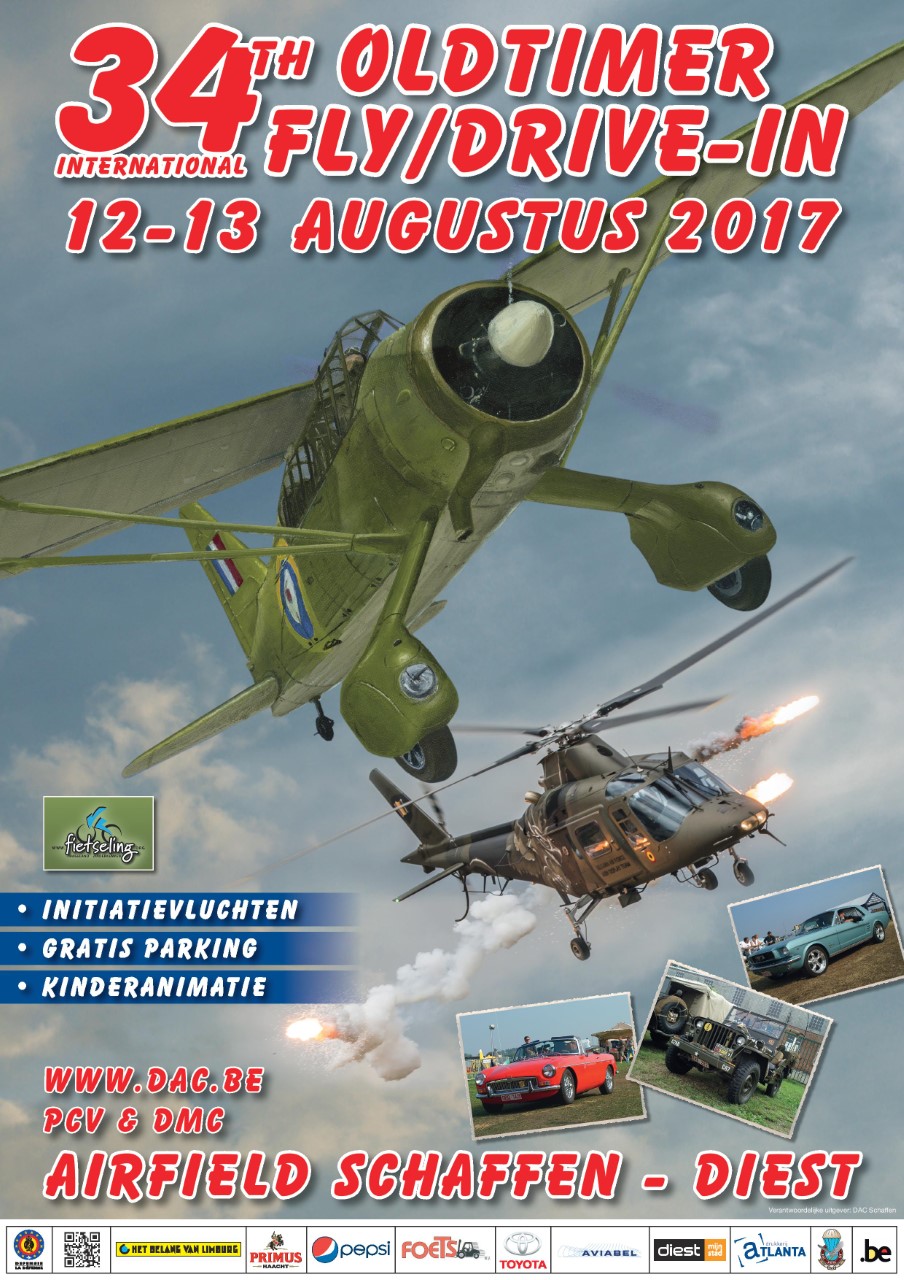 Pictures from 2002