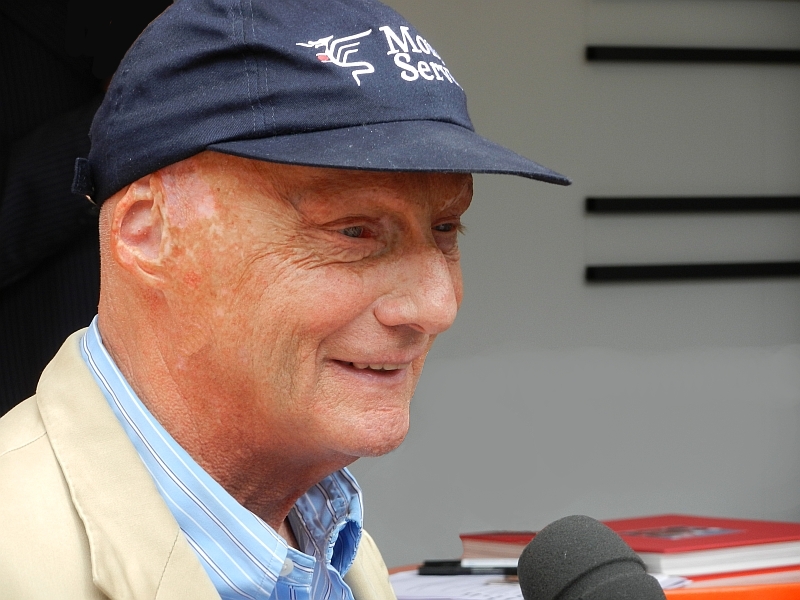 Austrian Formula One driver, three-time F1 World Drivers' Champion and aviation entrepreneur Andreas Nikolaus "Niki" Lauda has died in his sleep on 20 May 2019 in Vienna following a period of ill health, at the age of 70. He is considered by some as one of the greatest F1 drivers of all time. More recently an aviation entrepreneur, he founded and ran three airlines (Lauda Air, Niki, and Laudamotion). He was also a Bombardier Business Aircraft brand ambassador.
Formula 1 career and crash
Having emerged as Formula One's star driver amid a 1975 title win and leading the 1976 championship battle, Lauda was seriously injured in a crash at the 1976 German Grand Prix at the Nürburgring during which his Ferrari burst into flames, and he came close to death after inhaling hot toxic fumes and suffering severe burns.
However, he survived and recovered enough to race again just six weeks later at the Italian Grand Prix.
Lauda Air, Niki and Laudamotion
Lauda Air was established in April 1979 and started operations in 1985, initially operating as a charter and air taxi service. Lauda Air became a wholly owned subsidiary of Austrian Airlines in December 2000, and employed thirty-five people as of March 2007. In 2005 the flight operation merged with Austrian Airlines, and the label, "Lauda Air" operated charter flights within the Austrian Airlines Group. In July 2012, Lauda Air was officially merged into Austrian Airlines.
In late 2003, he started a new airline, Niki. Similar to Lauda Air, Niki was merged with its major partner Air Berlin in 2011. In early 2016, Lauda took over chartered airline Amira Air and renamed the company LaudaMotion. As a result of Air Berlin's insolvency in 2017, LaudaMotion took over the Niki brand and asset after an unsuccessful bid by Lufthansa and IAG. Lauda held a commercial pilot's licence and from time to time acted as a captain on the flights of his airline.
On 20 March 2018, Ryanair announced it would acquire 24.9% of LaudaMotion. Early January 2019, the Irish low-cost airline completed the purchase of 100% of the shareholding of the airline and announced further fleet expansion plans, with 25 aircraft by summer 2019 and 30 by summer 2020.
In March 2019, the airline changed its brand name from Laudamotion to just Lauda.
Niki Lauda will remain in our heart and our memory as a visionary leader, a legend of Formula 1 and an aviation pioneer. Niki was an exceptional entrepreneur whose courage and fighting spirit inspired millions. While we are devastated at his untimely passing, his spirit and vision will live on in Laudamotion, which proudly carries his name and his entrepreneurial spirit. It's a sad day for Formula 1 and Laudamotion. Niki's spirit and his legacy will live on forever. Niki and his family are all in our thoughts and prayers today. May he rest in peace.
Michael O'Leary
Ryanair – 21 May 2019
Niki Lauda: 22 February 1949 – 20 May 2019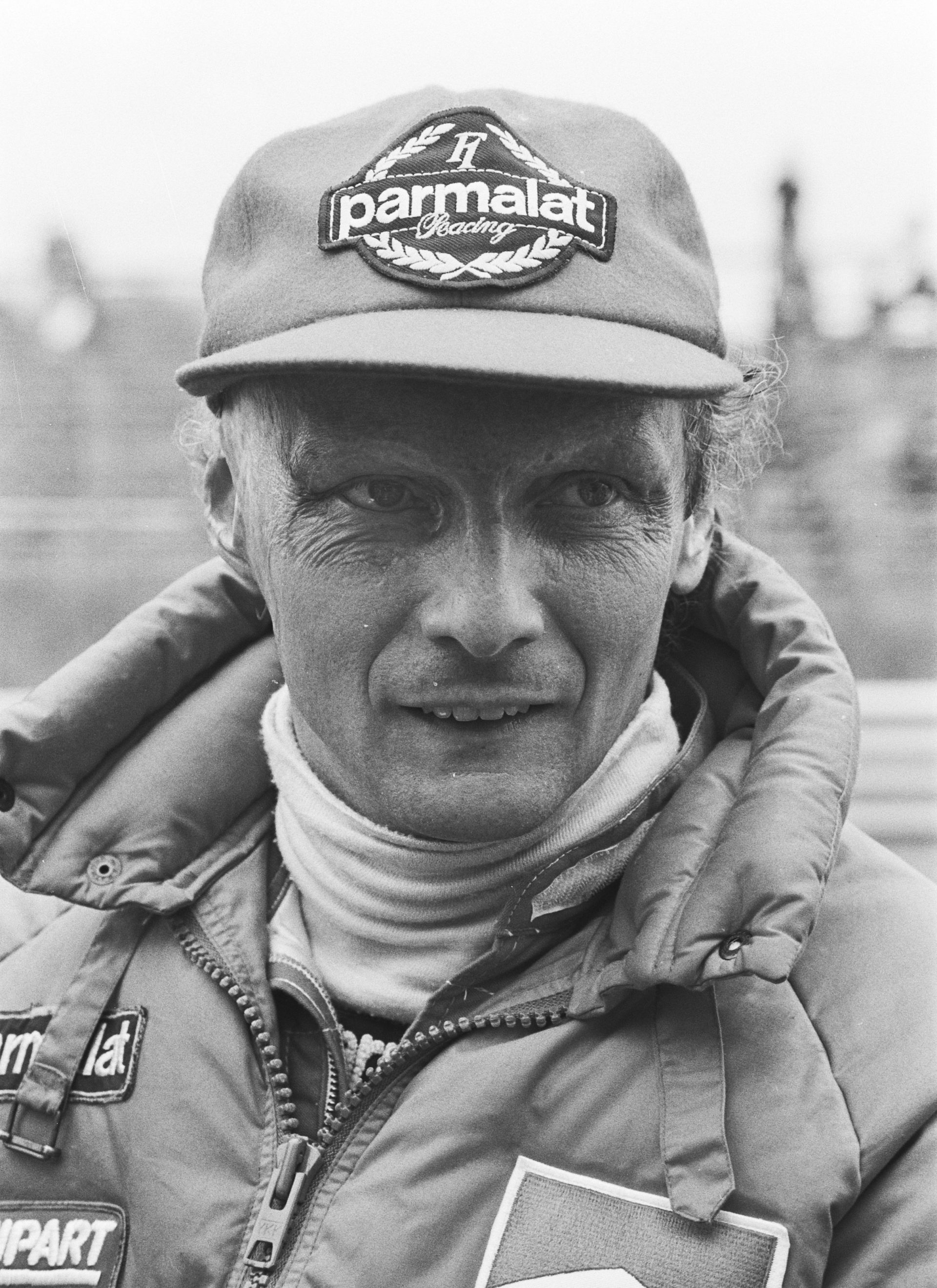 Rest in peace Niki Lauda.

Forever carried in our hearts, forever immortalised in our history. The motorsport community today mourns the devastating loss of a true legend.

The thoughts of everyone at F1 are with his friends and family. pic.twitter.com/olmnjDaefo

— Formula 1 (@F1) May 21, 2019
Source: wikipedia