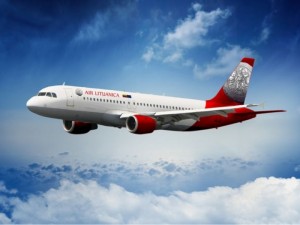 The European Region Airlines Association (ERA) is delighted to welcome Air Lituanica, a Lithuanian carrier, as a new member. Based in Vilnius, Lithuania, Air Lituanica is the latest airline member to ERA and brings the number of airlines in membership of ERA to 53.
Launched in 2013, Air Lituanica flies to a number of European destinations including Brussels, Prague, Billund, Tallinn, Paris, Berlin, Hamburg, Munich, Amsterdam and Stockholm with plans to further expand its network. Gytis Gumuliauskas, CEO of Air Lituanica, believes that joining ERA is key to the carrier's ambition of becoming Lithuania's main national carrier and improving the accessibility of Vilnius for both business and leisure travellers.
"Our focus is on establishing Air Lituanica as a leading European regional airline with direct flights to major European destinations and connecting flights to more remote areas. The networking opportunities that membership of ERA provides will be invaluable in working towards this goal and ERA's role in representing the interests of airlines with Europe's regulatory bodies will be key to a secure future," he says.
Director general of ERA, Simon McNamara, adds: "Air Lituanica is a great example of a European regional airline. It provides a vital service to Europe's regions but also makes a valuable contribution to Europe's economic and social development. ERA is looking forward to working with Air Lituanica as the airline continues with its expansion plans."
ERA head office, UK, 19 February 2015