Sustainable Aviation (SA), a coalition of the UK's airlines, airports, manufacturers and air navigation service provider NATS, has launched its latest Road-Map, which considers the opportunities for sustainable aviation fuels. The Road-Map identifies the potential for a 24 per cent reduction in aviation carbon dioxide emissions by 2050 and the generation of £265 million in economic value plus the creation of 4400 jobs in the UK over the next 15 years. However, Government support will be vital to achieve this potential. This ground-breaking document identifies and forecasts the potential volumes of sustainable aviation fuel to 2050, both for the UK and globally. It highlights the possible contribution such fuels can make to supporting the decarbonisation of the UK economy, the opportunities for job creation and economic growth as well as the viability of the market for producers, refiners and investors. SA hopes to build on the successful work promoting innovation that Government has already undertaken with industry, in order to develop a shared vision that focuses on investing in the commercialisation of high value sustainable aviation fuels. The Road-Map: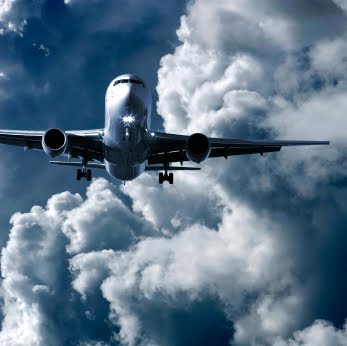 Forecasts that by 2030 there could be 90-160 operational sustainable fuel plants globally with revenue estimated at £8-17 billion – with up to 12 plants in the UK.
Defines an opportunity to develop a domestic industry for sustainable aviation fuels generating up to £265 million in economic value, and supporting up to 4,400 jobs. 
Identifies that with the right policy and investment framework, UK aviation can reduce its carbon dioxide (CO2) emissions by up to 24% by 2050 through the deployment of sustainable alternative fuels.
Reviews the current, new and emerging sustainable fuels market.
Recommends the establishment of a public-private initiative to help realise these opportunities, similar to the USA's Commercial Aviation Alternative Fuel Initiative (CAAFI).
Jonathon Counsell, Chair of Sustainable Aviation, said:  "The UK aviation industry is committed to reducing its impact on the environment and this Road- Map not only demonstrates an additional way for us to do so but also identifies a new industry that could supply thousands of jobs and hundreds of millions pounds to our economy. "Sustainable aviation fuels have the potential to play an important role in achieving the UK's ambition to reduce carbon emissions from transport, contributing to EU 2030 climate change policy goals and the global aviation target to halve net carbon emissions by 2050. "The UK should seize on its leadership in global aerospace and aviation and maintain this country's competitive advantage to boost investment in science, deliver increased jobs for the UK and produce significant emissions reductions. "The UK aviation sector is unique in its commitment to working together to develop sustainable, low carbon, fuels that will help deliver on its climate change commitments.  From recycling waste materials and gases into jet fuel, to the early stage development of algal oils for transportation fuels, the potential for the UK to become a centre of excellence for sustainable fuels is considerable.  We look forward to working closely with Government to ensure policies are consistent across transport modes that will drive the necessary investment."