For the start of 2017, Brussels Airlines has introduced new scarves and ties for its flight attendants, in line with the Brussels Airlines brand colors. Time for me to look on my attic, as I collected all of my previous ties!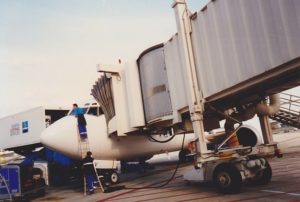 It's been 20 years that I work at Brussels Airport, first I started as "weekendist" with Sabena Cleaning, back in 1996. On this funny picture you can see me holding the ladder, the colleague who is cleaning the windows is still one of my colleagues right now!
But … speaking about ties! 1 year later I passed my steward interview and – together with my Sabena flight attendant training and my Sabena number 60021 – I received my first tie. A classy green tie with René Magritte birds. Only a few months later we were re-positioned at subsidiary DAT to fly on AVRO-jet and DASH-8/ATR (Schreiner Airways), my 2nd tie was a fact: a classic blue tie. Between 1999 and 2001 we received 2 new ties, again with the beautiful Rene Magritte birds.
---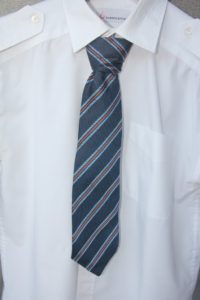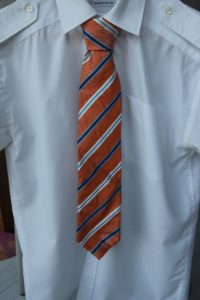 After the collapse of Sabena, a new airline was founded in 2002: SN Airholding took over the Belgian airline DAT and changed its trading name into SN Brussels Airlines. The orange tie on the left clearly shows that the SN Brussels Airlines chairman of the  board of directors was a Dutchman 😉 I don't know what happened with my tie, but the orange one is completely ruined! Anyway I preferred the tie on the right!
---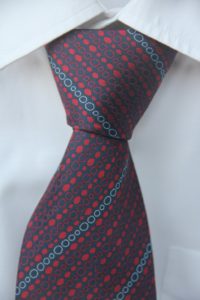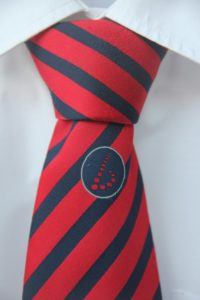 On 12 April 2005, SN Airholding, the company behind SN Brussels Airlines, signed an agreement with Richard Branson, giving it control over Virgin Express. On 31 March 2006 SN Brussels Airlines and Virgin Express announced their merger into a single company. On 7 November 2006, the new name, Brussels Airlines, was announced at a press conference at Brussels Airport. Brussels Airlines began operations on 25 March 2007 (left). To celebrate the Brussels Airlines flight to New York in 2012, Brussels Airlines introduced a new tie (right).
---
In 2013 I was scheduled for a Tomorrowland party flight from Ibiza to Brussels and received a bow tie. This is an exceptional collector's item as it was only available for Tomorrowland 2013.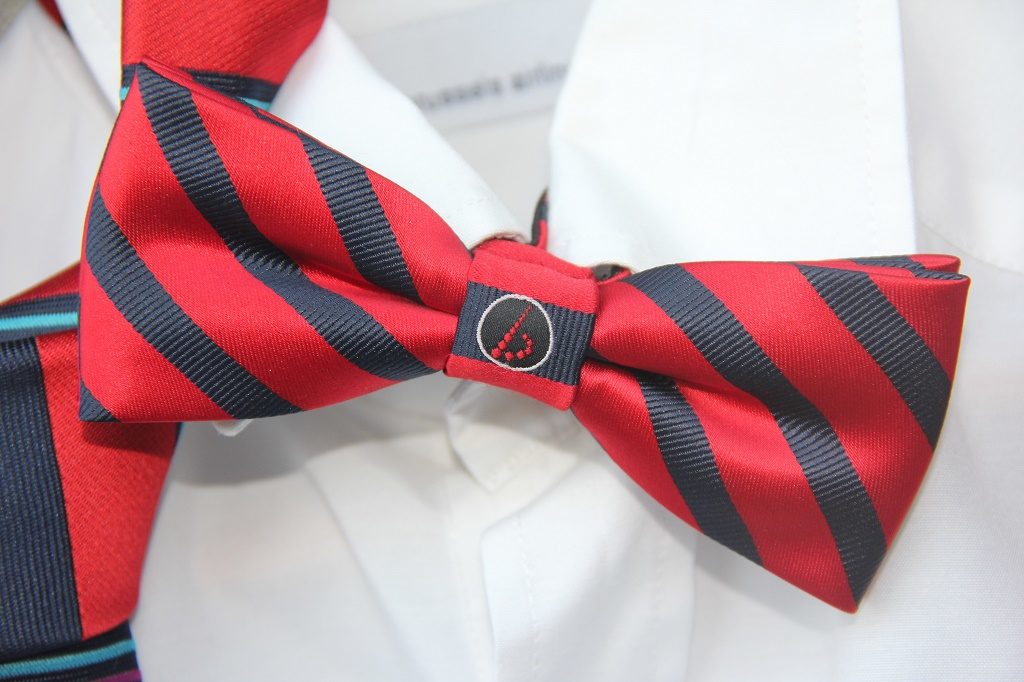 ---
Edition 2017: Brussels Airlines flight attendants can choose between a regular tie (left) and a slim tie (right). The ladies wear a classic scarf.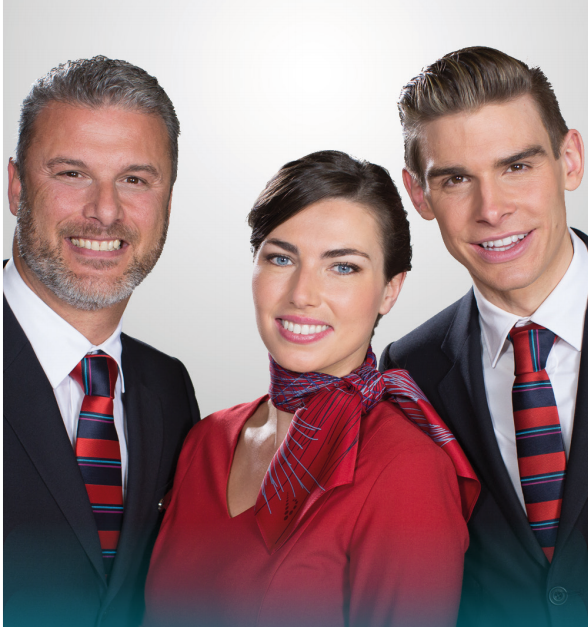 20 years