This week luchtzak.be was invited in Zaventem at Brussels Flight Simulators for a flight simulator session with a Boeing 737-800 NG aircraft, and -though we kept our feet on the ground- we were very impressed with the simulation! As the flight simulator is appropriate for young and old (age between 11-99+) my two children were eager to fly with a Boeing 737 as well 😉 Continue the read and discover a special 10% discount on a Boeing 737 session for the readers of our website!
We were welcomed by Pierre Van Walleghem, he has built a Boeing 737-800 NG flight simulator almost looking like the real deal! After a short briefing we were invited into the cockpit. Watch some pictures and movies we have made during the simulator session. The other YouTube-movies are provided by Brussels Flight Simulators.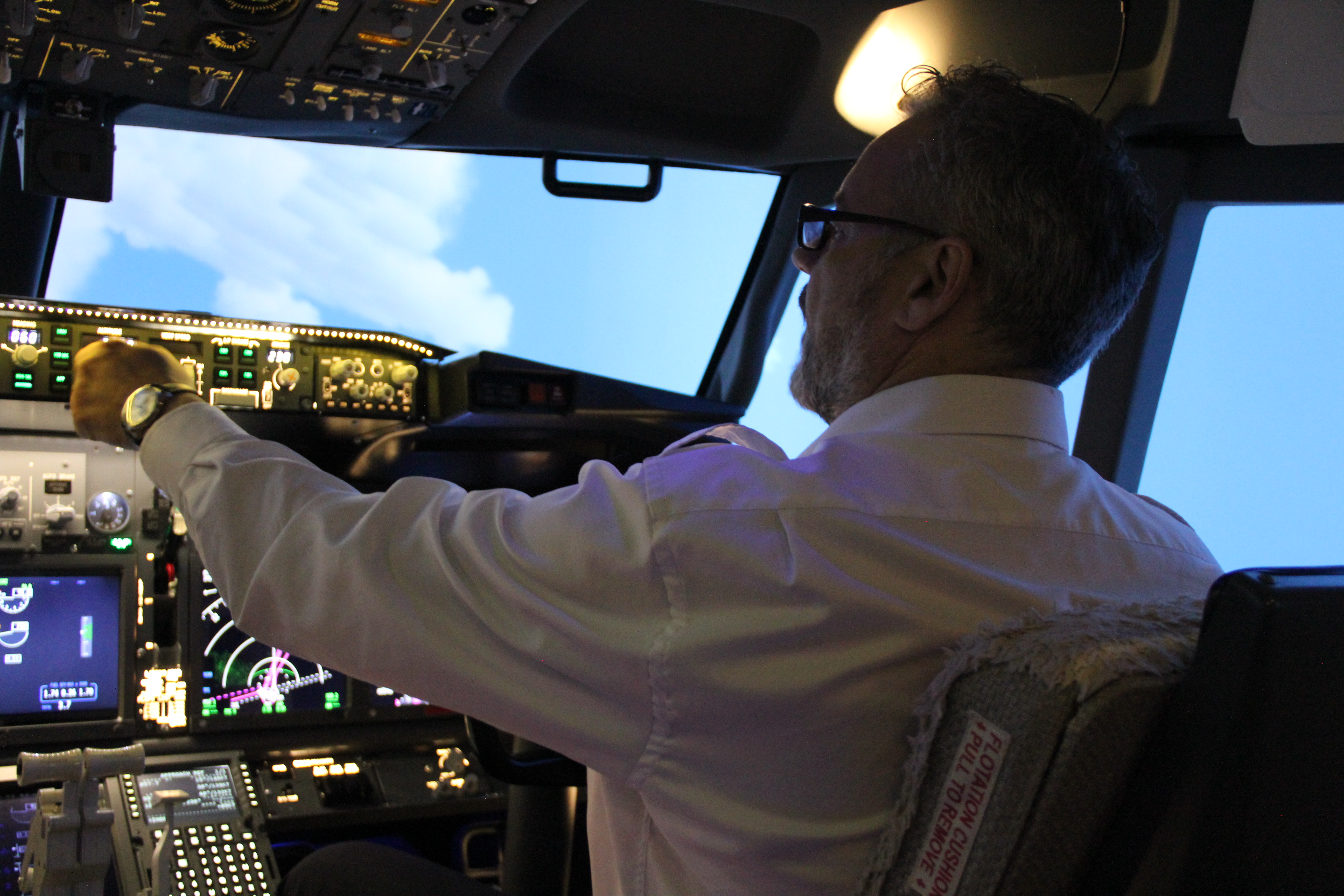 It's possible to rent the simulator, two pilots can fly the aircraft while up to eight observers can sit in the cabin. Brussels Flight Simulators welcomes different audiences:
the big audience for "fun flights": for those who dream about taking the control of a big aircraft, thrilled to take-off and land a Boeing 737,
the flight simmers: for the ones that are bored with their Microsoft Flight Simulator and want to upgrade to a more sophisticated flight simulator,
future pilots and/or students: if you want to get used to the operation of the aircraft, and to become familiar with a modern airline cockpit,
professional pilots who would like to train procedures and drills,
fear of flying? an airline pilot and a psychologist will help you to overcome the fear,
group sessions.
Brussels Flight Simulators and Luchtzak.be have created a special deal for people who would love to book a Boeing 737 Brussels Flight Simulators session! Click here and enter promo code 'LUCHTZAK' to get a 10% discount until
30 September 2017

.