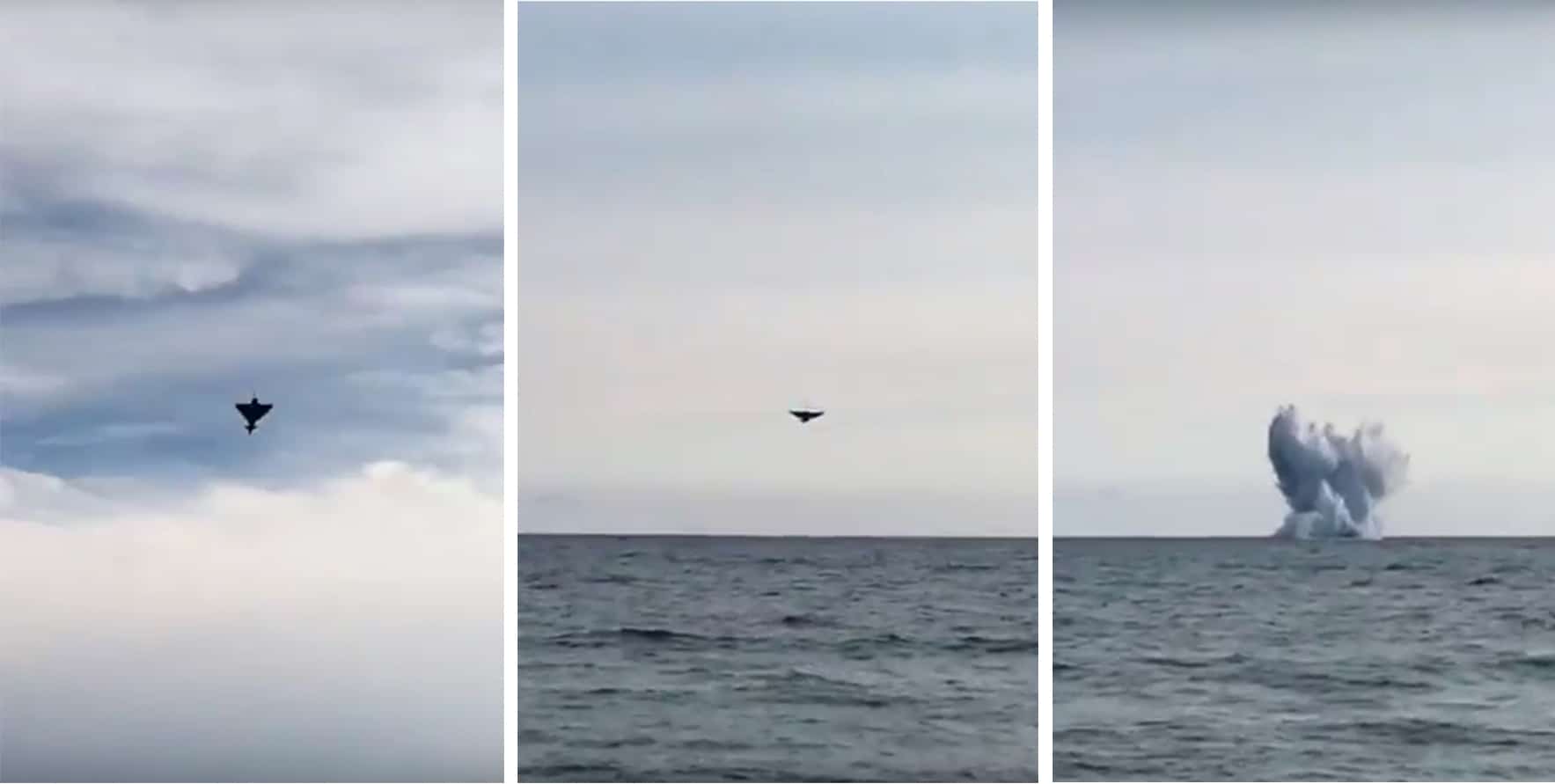 An Italian Eurofighter combat aircraft crashed at sea during the Terracina Air Show. The event was interrupted and then canceled. According to the published videos, the Demo Pilot Captain Orlandi from the Reparto Sperimentale Volo was completing his performance when during the closing of a vertical loop impacted the sea. He was killed.
[su_youtube url="https://youtu.be/zP6oPhUs3_E"]
The aircraft failed to resume altitude for what seems to be an engine power loss. The cause of the accident is under investigation and still unknown.
It was the last performance of the Italian Eurofighter Typhoon for the aerobatic season 2017.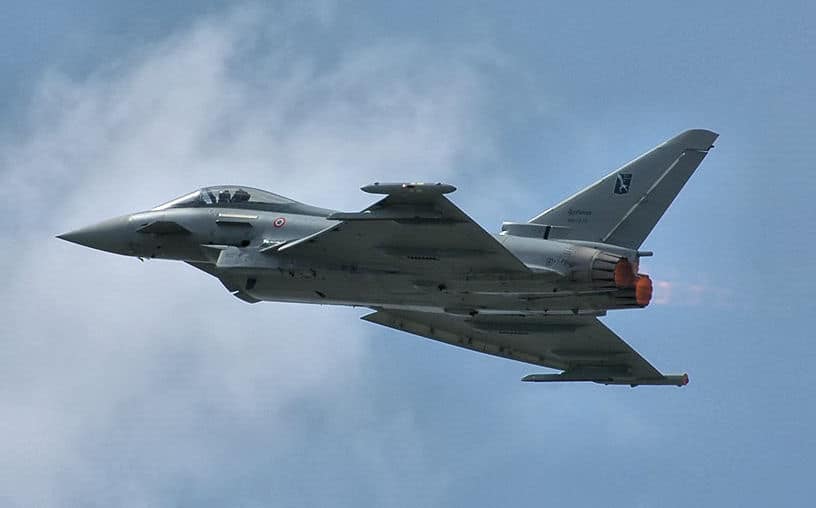 The causes of the crash are under investigation, the Italian Air Force said in a press statement.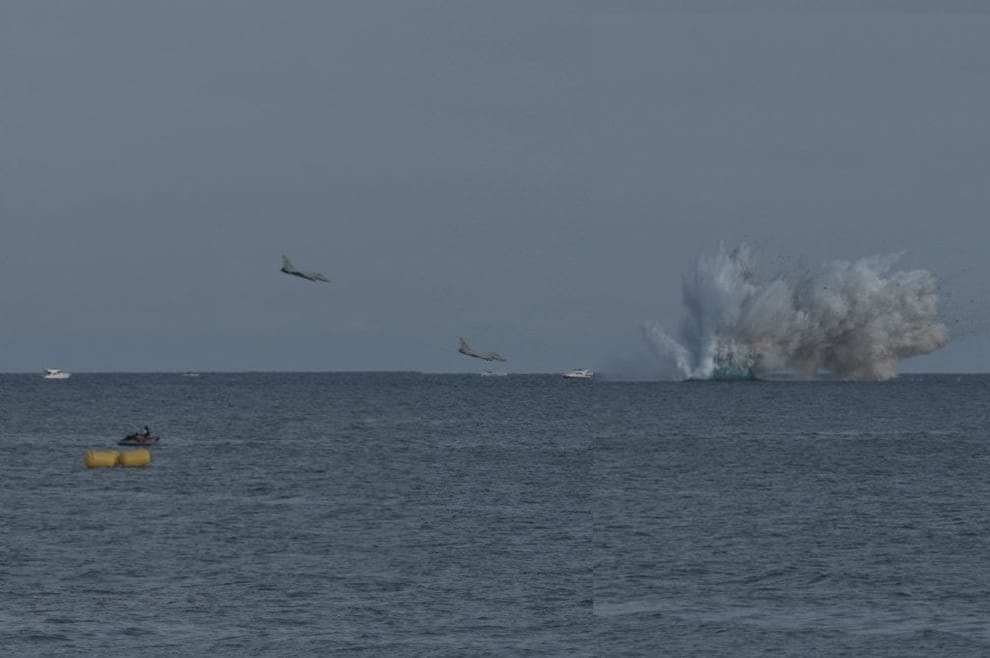 Composite image created with Photoshop with the photos by Simone Grossi published on Repubblica.it.
Source: blogbeforeflight.net and theaviationist.com