An Iranian commercial plane crashed on Sunday in a foggy, mountainous region of southern Iran, killing all 66 people on board, state media reported.
An Iran Aseman Airlines ATR-72, a twin-engine turboprop used for short-distance regional flying, went down near its destination in the southern Iranian city of Yasuj, some 780 kilometres south of the Iranian capital, Tehran.
The aircraft operated flight EP3704 from Tehran Mehrabad (THR/OIII) to Yasuj (YES/OISY). Its flight path is not available on Flightradar24. In the Flightradar24 database, there are 6 ATR-72 aircraft that belong to Iran Aseman Airlines. All 6 have old transponders that can only be tracked with MLAT. According to the Flightradar logs, the flight took off at 04:33 UTC. The last signal was received at 05:55 UTC when the flight was at 16,975 feet and descending.
The aircraft, an ATR 72-200 registered EP-ATS, MSN 391, was built in October 1993 and was delivered to Iran Aseman Airlines on 12 December of the same year. The plane went down in a mountainous area near the town of Semirom.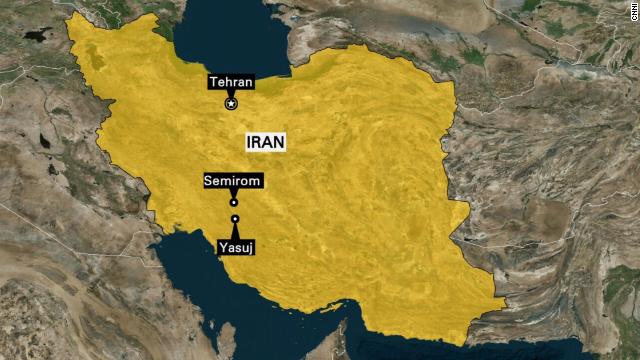 Aseman Airlines spokesman Mohammad Taghi Tabatabai told state TV that all on the flight were killed. The plane carried 60 passengers, including one child, and six crew members.
Due to foggy condition, rescue helicopters couldn't reach the crash site in the Zagros Mountains, state TV reported. Tabatabai said the plane crashed into Mount Dena, which is about 440-meters tall.
Aseman Airlines is a semi-private air carrier headquartered in Tehran that specializes in flights to remote airfields across the country. It also flies internationally.
Source: Economic Times, Al Jazeera, Flighthradar24