A Myanmar air force Shaanxi Y-8 went missing between the southern city of Myeik and Yangon. The aircraft carried 116 passengers, mainly family members of soldiers and 11 crew, according to the Army Chief and an airport source.
"Communication was lost suddenly at about 1:35 pm (07:05 GMT) when it reached about 20 miles west of Dawei town", the commander-in-chief's office said in a statement. It added that search and rescue operations were on.
Ships and planes have been scrambled to search for the plane, which was flying over the Andaman Sea when it went missing, a new statement confirmed.
Official says debris of missing Myanmar Shaanxi Y-8 found in Andaman Sea.
Myanmar military plane with 116 aboard goes missinghttps://t.co/tnIhKVi6qa pic.twitter.com/sqZrxkBodG

— India Today (@IndiaToday) June 7, 2017
Wikipedia: The Shaanxi Y-8 or Yunshuji-8 (Chinese: 运-8) aircraft is a medium size medium range transport aircraft produced by Shaanxi Aircraft Corporation in China, based on the Soviet Antonov An-12. It has become one of China's most popular military and civilian transport/cargo aircraft, with many variants produced and exported. Although the An-12 is no longer made in Ukraine, the Chinese Y-8 continues to be upgraded and produced. An estimated 169 Y-8 aircraft had been built by 2010.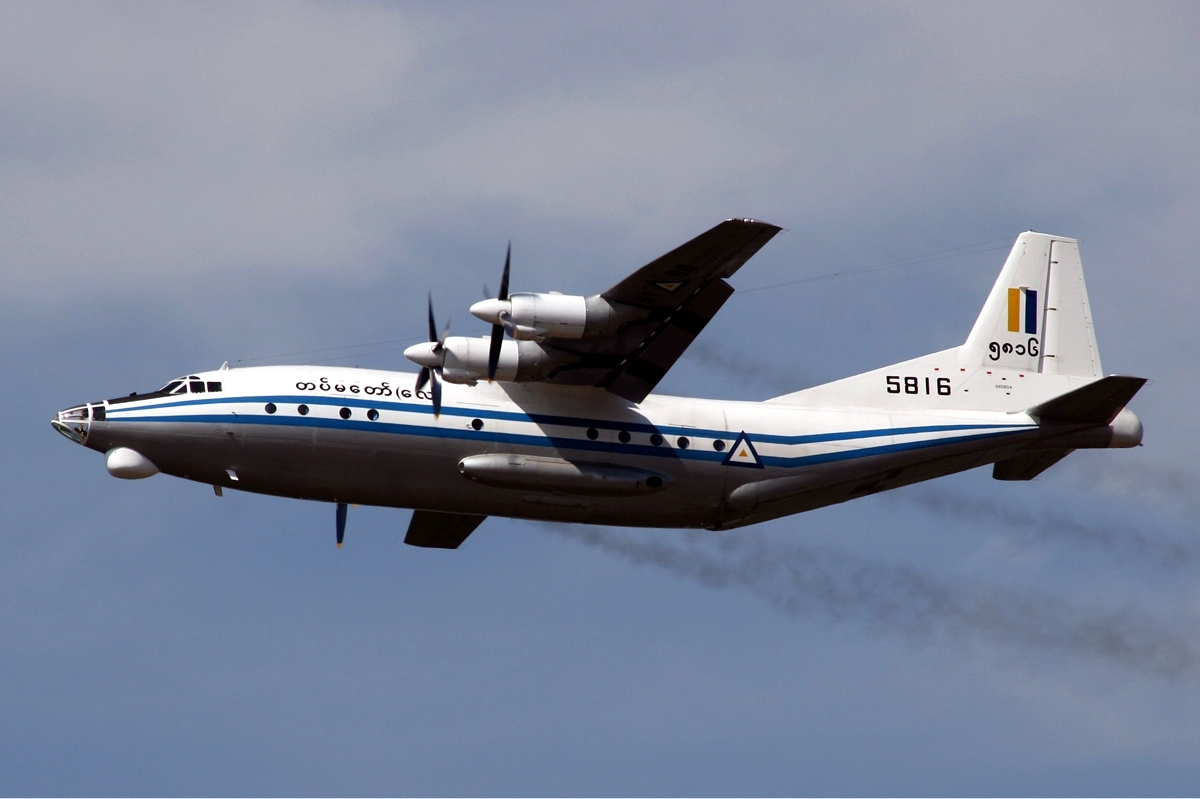 By M Radzi Desa – http://www.airliners.net/photo/Myanmar—Air/Shaanxi-Y-8/1643688/L/, GFDL 1.2, Link