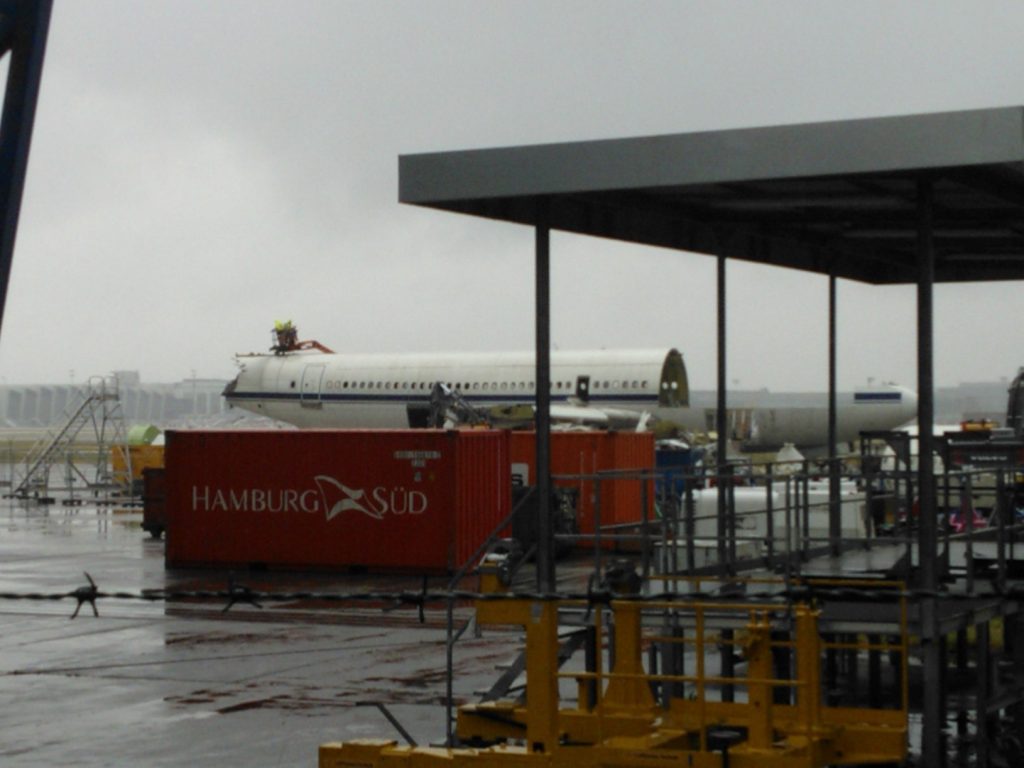 A piece of fuselage amputated from the outer half of the wings, its aft section and its front section: that's all there was left of the last ex-Airbus A310 of the Belgian army in a remote corner of Brussels airport, while its twin has already been scrapped, Belga press agency discovered.
These two aircraft had been retired from service in 2009 and 2014 after serving a dozen years under the Belgian flag in the nearby 15th Wing Transport Melsbroek, hampered by frequent breakdowns. They had been resold, as well as an engine and spare parts, for around 700,000 euros to the company MAD Africa in Brussels, before being – fictitiously – registered in the United States.
They had been abandoned for years against the hangar of the aeronautical maintenance company Lufthansa Technik in Steenokkerzeel, although they were sometimes moved on the tarmac, depending on the need to park other aircraft.
The two A310-222 military aircraft had been bought from Singapore Airlines and entered service on 27 September 1997 and 3 May 1998 respectively. These two aircraft had accumulated more than 35,000 total flight hours, of which 19,942 under the Belgian flag. They were removed from service, at the limit of their potential, on August 24, 2009 for aircraft registered CA-02, and on November 18, 2014 for CA-01.
These two Airbus aircraft had been regularly reported in the press due to breakdowns during ministerial flights or troop movements abroad.
(original French text and picture: © Gérard Gaudin, Belga)