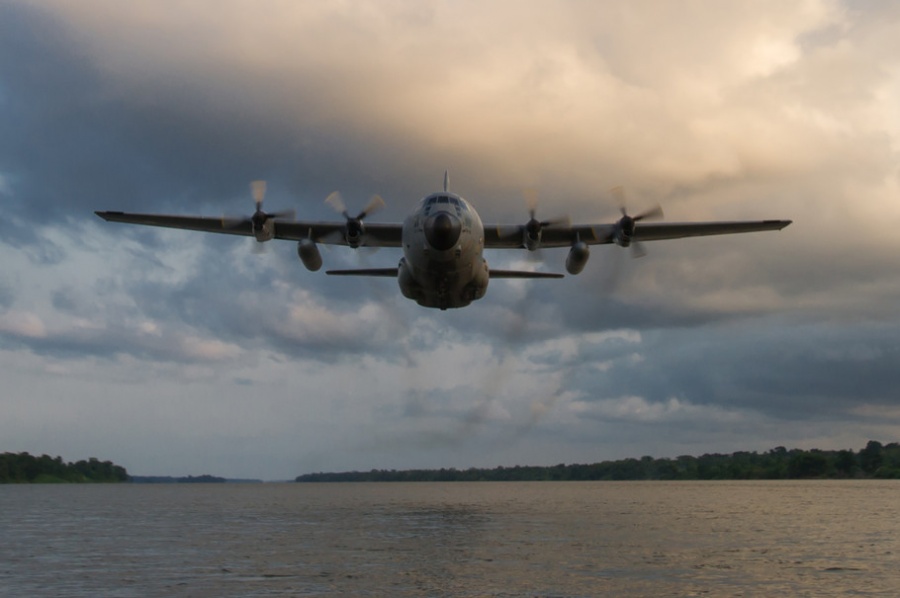 On 31 July, a C-130 cargo plane coming from the Democratic Republic of Congo was landing at the military airport of Melsbroek. On board, the last sensitive equipment as well as that of the personnel. Over the past weekend, the last members of staff arrived at Brussels Airport, ending thirteen years of cooperation.
Over the last thirteen years, Belgian Defence has invested considerable time and energy in its cooperation with Congolese government forces. Training was one of its spearheads. For example, the Belgian military contributed to the training of three battalions of rapid intervention up to a staff level.
Successive detachments of Belgian engineering have coordinated the construction of housing for the Congolese military and their family members, ensuring training of Congolese combat engineers. The relations between Congolese and Belgian soldiers have always been cordial.
On the spot, the Defence had accumulated a large stock of material during these last thirteen years. The pieces that represent no value for our country have been left behind. Many vehicles have also been sold. The so-called "sensitive" material was, on the other hand, repatriated to Belgium by C-130. In addition to the official authorisations to be renewed, the technical failures that have recently grounded these aircraft have caused some delay, but now everything is in order.
The decision to end this cooperation comes from the Congolese government. The Belgian Defence is ready to develop new partnerships after a decision by the government.