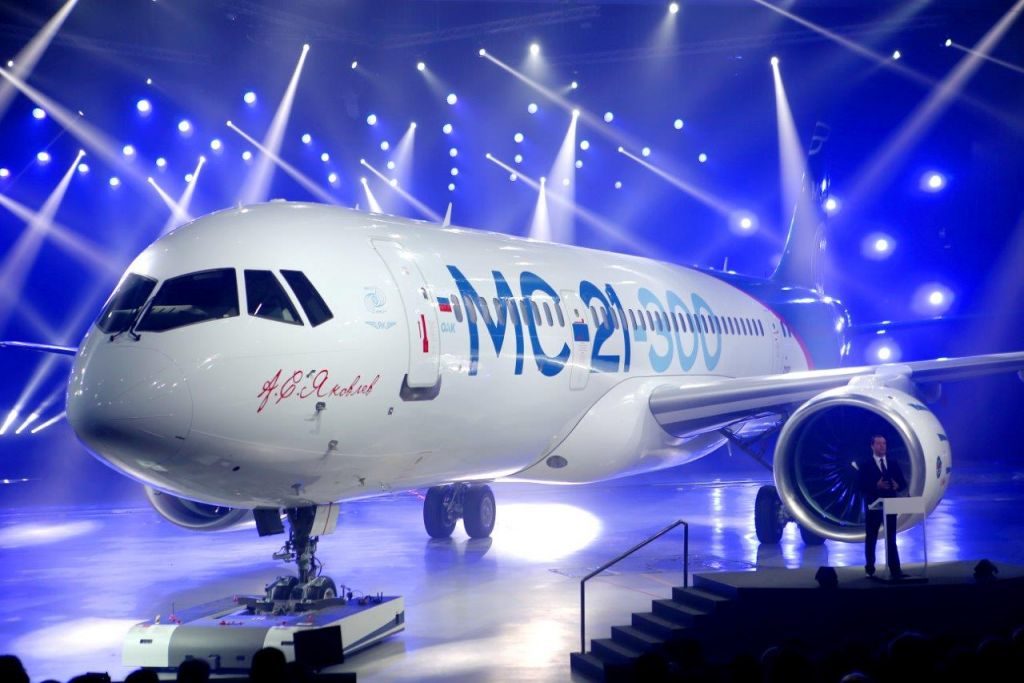 The first flying prototype of the Irkut MC-21, a Russian twin-engine short-mid-range jet airliner with a capacity of 150-211 passengers, has left the assembly room floor, Russian media reports, citing sources in the aviation industry.
Speaking to the RIA Novosti news agency on Thursday, an official from Irkut Corporation confirmed that "the first flying model MC-21 has moved from the final assembly shop to the flight testing division to prepare for the first flight."
Details on the plane's expected flight testing schedule remain scarce, with the official telling RIA Novosti that the date for the first flight has yet to be confirmed.
Speaking to Russia's Izvestia newspaper, a separate official explained that the aircraft will now need to pass a series of ground tests, including fueling, running its engines in different operating modes, testing all on-board systems, taxiing on the runway, speeding up to liftoff speed, and braking at speed; only after all this will flight testing begin.
Irkut Corporation is betting big with its prospective new airliner. When released, it will be competing directly against the Boeing 737 and the Airbus A320 in the most capacious segment of the global commercial aviation market: mid-range travel.
Russian observers expect the MC-21 to fare well against the US and European heavyweights. The MC-21 is designed to be faster, more efficient, and less expensive than its Western counterparts, having incorporated the latest in the field of aircraft construction, engine technology and avionics systems in its design.
Source: Russian Aviation