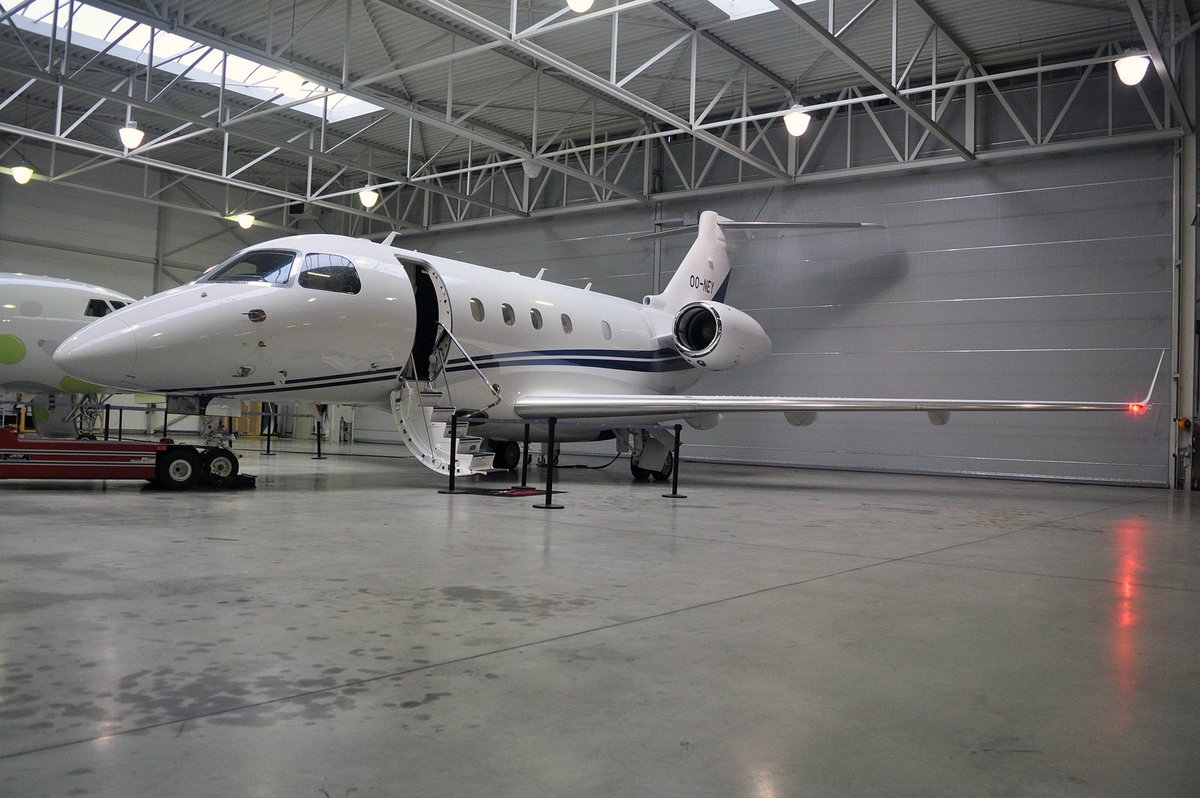 Smart Air SA is proud to become the first company in Europe to take delivery of Embraer's state-of-the-art Legacy 450 mid-light business jet. On behalf of a customer, Smart Air will manage the first EASA-registered Legacy 450, which will be available for charter out of Brussels and operated by ASL .
The delivery of the first Legacy 450 to an Embraer customer outside Brazil and the U.S. took place during Christmas week.
The Legacy 450, the most recent product from Embraer, is the newest addition to the growing mid-light jet market. It received its EASA certification this summer, and its initial range of 2,575 nautical miles was increased to 2,900 nm during the NBAA event in Las Vegas, in November.
The Legacy 450 is a clean-sheet aircraft, meaning its design is not based on an aircraft already in service. This new concept allowed Embraer to incorporate many innovations in the aircraft. The Legacy 450's impressive features extend from the flight deck to the cabin.
It has the largest cabin in its class–1.83m tall, 6.83m long and 2.08m wide with a flat floor. It also features enhanced connectivity systems and amenities for greater passenger comfort as well as a complete lavatory with vanity and wardrobe at the rear of the aircraft.
The aircraft is able to take off and land from runways around 1000m-long. The revolutionary Legacy 450's unmatched advantages and features truly redefine the standards of what a mid-light jet should offer to its users.
"Being driven by innovation for more than 25 years helps me to address the business aviation management and advisory role with a new approach for the benefit of my customer," said Stéphane Ledermann, Smart Air SA Founder and CEO. "We recommended the Legacy 450 to one of our customer long before all the very positive reports from pilots and journalists. We are convinced that this aircraft will be very successful and we can't wait to fly it soon."
"We are very pleased to welcome Smart Air SA as the first European company to manage a Legacy 450," said Marco Tulio Pellegrini, President & CEO, Embraer Executive Jets. "The Legacy 450 delivers an unparalleled combination of comfort, performance and operational costs, which will create great value for our customers."