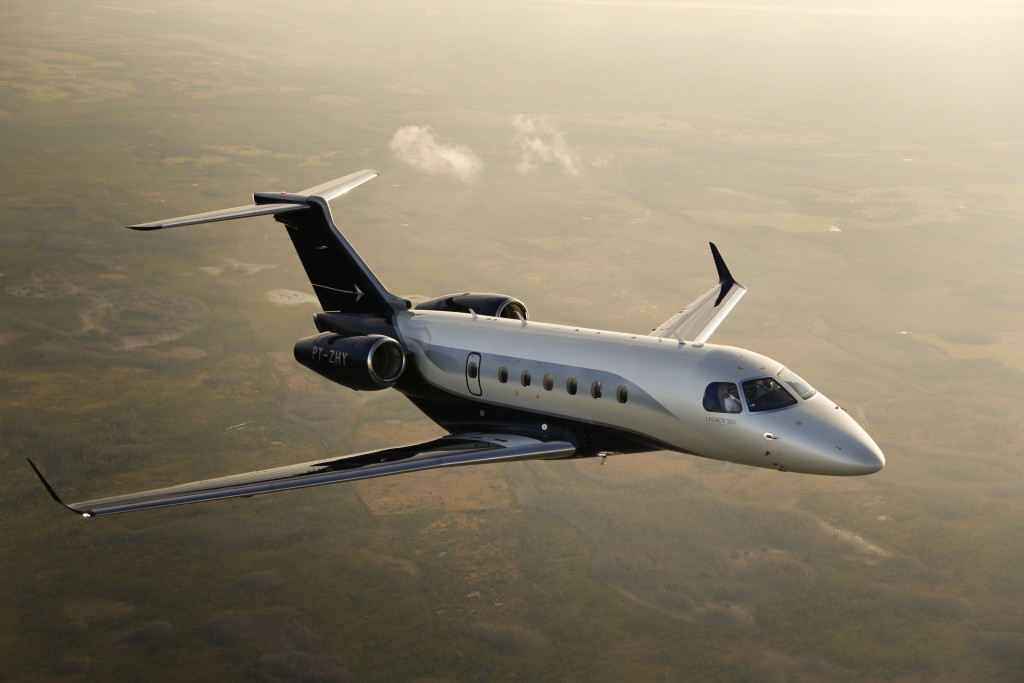 Embraer Executive Jets today announced that Middle East Airlines – Airliban (MEA) has placed an order for one midsize Legacy 500 and an option for a second aircraft of the same model. The delivery of this aircraft is scheduled for the fourth quarter of 2015. MEA, the national airline of Lebanon, is establishing a business jet company to offer charter flights, with the base of its operations at its corporate headquarters, at Rafik Hariri International Airport in Beirut.
"We are elated that Middle East Airlines has selected the Legacy 500 for its new charter business fleet," said Marco Túlio Pellegrini, President & CEO, Embraer Executive Jets. "The Legacy 500 will certainly delight passengers and pilots alike, and deliver the efficient performance and low-cost operation required for a successful charter business."
"The Legacy 500 brings the comfort, technology and performance that will enable us to offer customers a premium travel experience," said Mohamad A. El-Hout, Chairman-Director General of MEA. "The onboard features and amenities make this aircraft the ideal charter jet for our market and our customers. For example: the Legacy 500 allows our clients to fly direct from Beirut to London City Airport"
This order is already included in Embraer's firm order backlog for the first quarter of 2015.
Switzerland, Geneva, May 19, 2015