This morning, Brussels Airport welcomed a Bombardier CS100 for the first time. This innovative plane belongs to the new generation of energy-saving and low-noise aircraft. The CS100 aircraft is currently performing route exercises for SWISS, a Star Alliance partner of Brussels Airport.
The CS100 aircraft flies with energy-saving engines and is made from high-tech materials, such as composites. This means it makes significantly less noise and it uses around 20% less fuel than competing aircraft. The CS100 is, with its seating for up to 133 passengers, the ideal size for profitable operations on short-haul flights to and form a medium-sized
airport.
Builder Bombardier kicked off a European tour of the CS100 last Monday. Brussels Airport is one of the first stops. The CS100 aircraft will be based in Zurich, whether this aircraft will regularly fly to Brussels Airport in the future has not, at the moment, been announced by C Series first operator SWISS.
The Canadian Bombardier is the world's largest manufacturer of trains and business jets. With the recent C Series line, the CS100 and the CS300 will compete with Embraer, Airbus, and Boeing aircraft.
Brussels Airport, 9 March 2016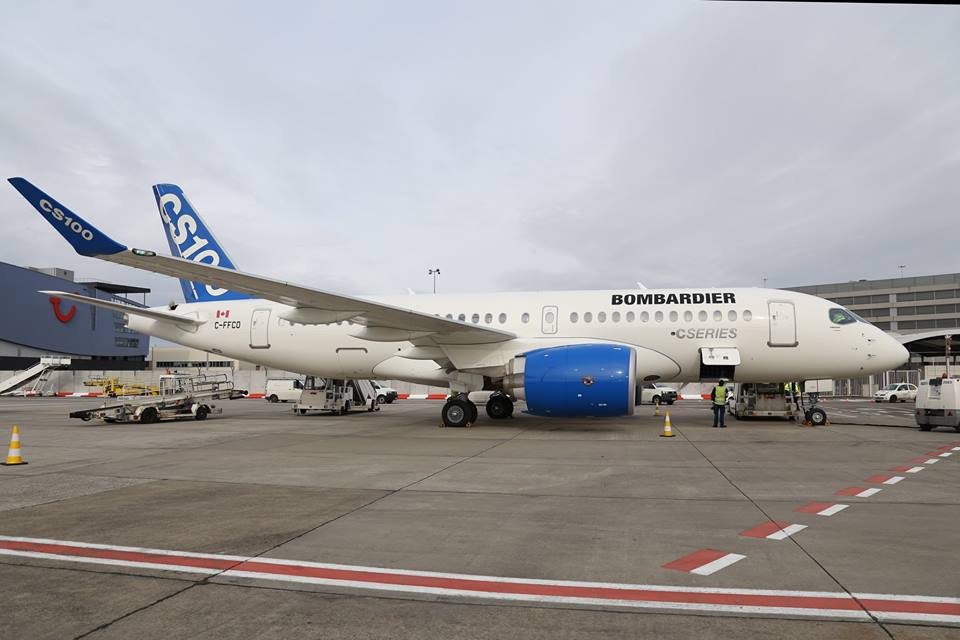 Pictures copyright  Brussels Airport