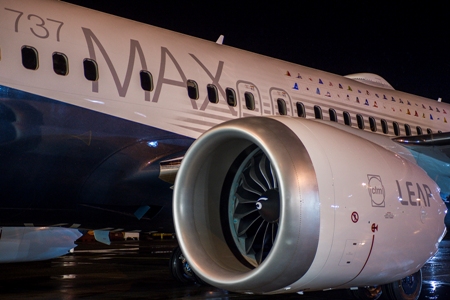 CFM, a joint venture between General Electric (U.S.) and Safran (France), has notified Boeing of problems with the LEAP-1B engines that it manufactures for the 737 MAX airplane family.
By precaution, Boeing thus decided to ground all the test airplanes already manufactured for engine inspections following discovery of cracks in low pressure turbine section.
No 737 MAX has been delivered to airlines yet.
Hereunder the statement of Boeing Airplanes: