Moderator: Latest news team
Airbus is stepping up development of its newest plane, pouring resources into the A321XLR even as it pulls back spending on other projects to save cash.
André
ex Sabena #26567
---
Lessor Alafco from Kuwait has reached an agreement with Airbus to delay the delivery of aircraft ordered from the planemaker. Under the agreement, advance payments will instead be due from 2024 onwards. Alafco has 43 A320neo and 10 A321neo jets on order.
André
ex Sabena #26567
---
IndiGo has completed engine replacement exercise for 128 P&W-powered A320neos, ahead of the 31 August 2020 deadline.
André
ex Sabena #26567
---
Lessor BOC Aviation entered into an agreement with Airbus to terminate its agreement to purchase 18 A320neo family aircraft.
André
ex Sabena #26567
---
Posts: 2440
Joined: 19 Mar 2017, 10:22
Location: Uccle/Ukkel, BE
Contact:
---
FAA is adopting a new airworthiness directive for all A320neo family models prompted by a report indicating that Kathon FP 1.5 biocide added to fuel and running through an airplane's engines can lead to engine performance degradation.
André
ex Sabena #26567
---
Peach Aviation (Japan) took delivery of its first A320neo. This is the first of 28 A320neo that will enter service with Peach. In addition the airline will also add six A321LR.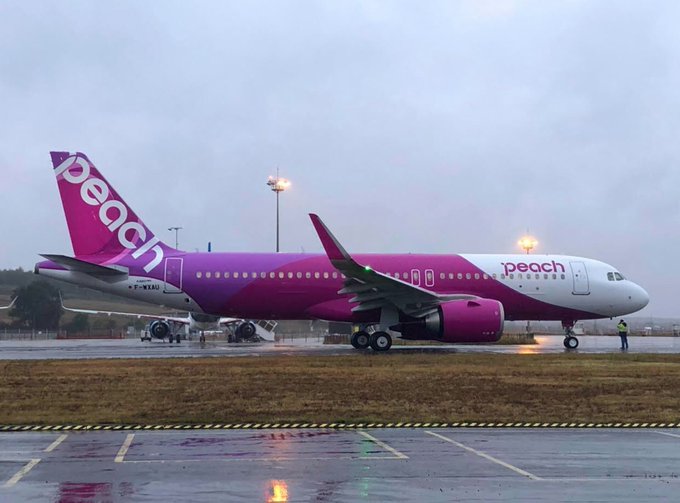 André
ex Sabena #26567
---
Posts: 2440
Joined: 19 Mar 2017, 10:22
Location: Uccle/Ukkel, BE
Contact:
---