Moderator: Latest news team
---
Posts: 479
Joined: 21 Apr 2011, 10:20
Location: Waremme
Contact:
You're fast on that one, André !
---
Air France Boeing 777-300 reg. F-GZNN (flight AF480 from Paris CDG to Lima) and American Airlines Boeing 737-800 reg. N879NN (flight AA1546 from St George to Miami) experienced a near-miss over the Caribbean Sea on 13 December 2020. The planes were safely separated after the TCAS got activated.
The Air France Boeing 777 was climbing to FL380 from FL360 at 21h10UTC. At this time, the American Boeing 737 was already en route at FL380.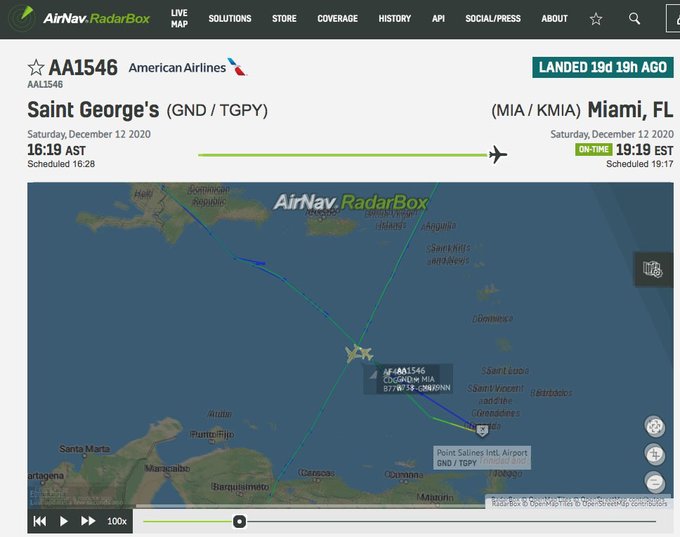 André
ex Sabena #26567
---
Parts of a Boeing 777 engine drop near Denver. Debris scattered over a mile.
---
---
---
---
---