Moderator: Latest news team
Cityjet and Air Nostrum are one group now!
gtz
paul
---
Posts: 6
Joined: 20 Oct 2018, 16:54
---
It certainly seems to be a serious (structural) engine issue which will negatively impact future operational availability & cost, so wise decision to dump them. But this specific engine problem seems to arise only after 1000-2000 hrs of operation, so it cannot be an explanation for the problems which started already in the first few months of SN operations. These could be more entry-in-service teething problems with a new aircraft type & manufacturer for western Europe.
---
EI-FWE stored at Dublin Airport.

---
Despite all the problems with its SSJ100s, CityJet has been named" Regional Airline of the Year" at the CAPA Summit in Berlin. Says its CEO Pat Byrne: "
it is the time of consolidation and the time of opportunity
".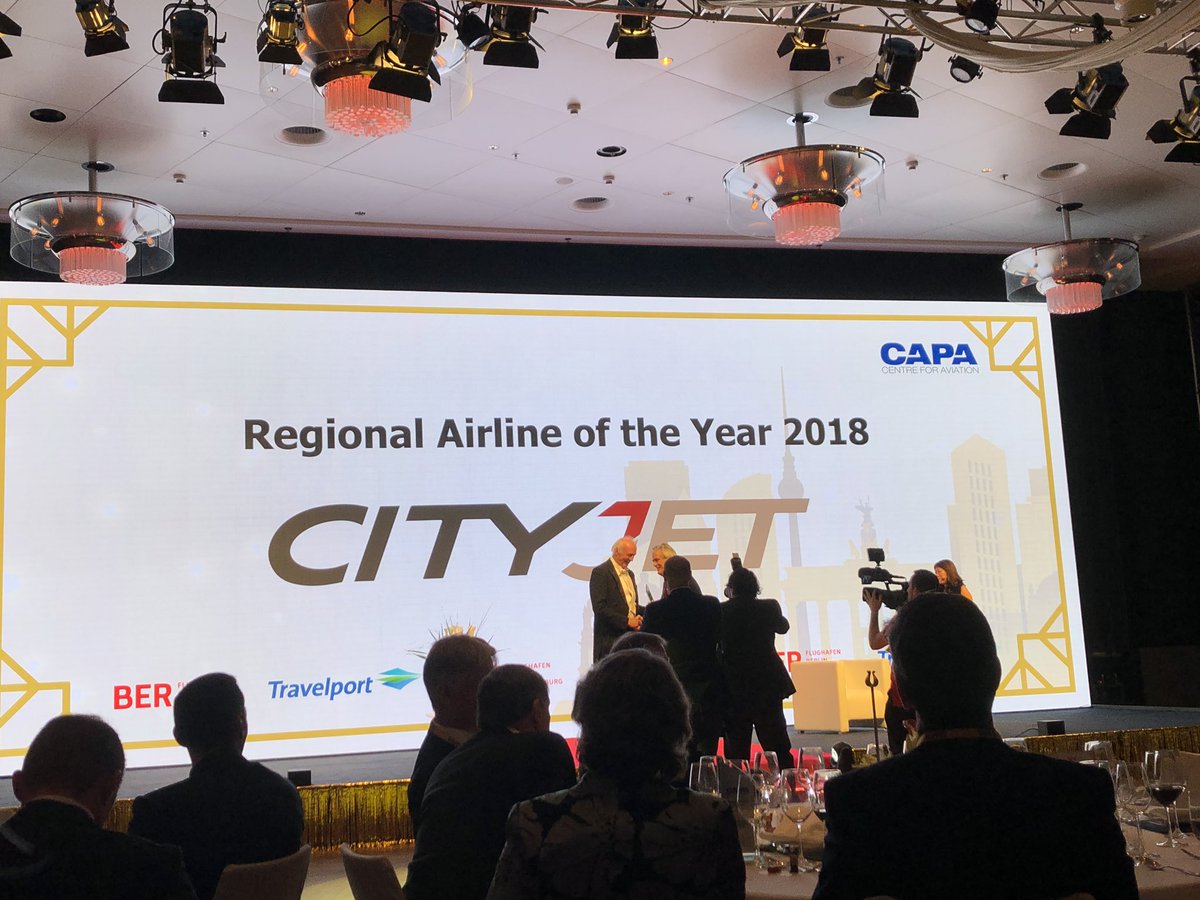 André
ex Sabena #26567
---
---
Apparently the next time i have to fly BRU-BHX in March it says ''Flight is operated by Air Nostrum L.A.M.S.A.'' and equipment just says ''CRK'' , never heard of either so should be interesting.

And also a little bit scary cause the whole Cityjet and SSJ100 stuff was just going smoothly again apart from a couple of late landings/departures the last 2 months, but no where near as bad as in the summer.
---
Air Nostrum is a Spanish company that recently merged operations with CityJet. CRK is the Bombardier CRJ1000, the big brother of the CRJ-700 and -900. Not the most comfortable plane (a very long narrow tube), but OK for short trips.
André
ex Sabena #26567
---
Thx for the explanation

didn't know neither so will be interesting, i don't really care who does the flight and with what plane as long as it runs on time without any major issues like the CityJet SSJ had during the summer with cancelled flights.
---
Last SN SSJ100 flight on 7 Jan 2019: BLL-BRU

Bye bye SuperJet!
André
ex Sabena #26567
---